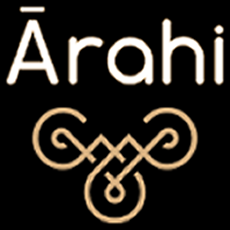 Crafted for adult tastes from cold-pressed, premium New Zealand wine grapes
New Zealand has a welcoming and social culture that loves getting together to make people feel special, feel like they belong. In similar spirit Ārahi offers a beverage range made to deliver outstanding social experiences and a sense of togetherness when you are not drinking alcohol.
David, Jo-Anne and the Ārahi team are proud to offer this range of drinks to those who appreciate a gourmet experience and like to embrace the magic of the social occasion.
Our range is hand crafted from cold pressed, unfermented premium New Zealand grapes. Each flavour has its own distinctive character that you will enjoy on its own or as a unique alcohol-free drink to match with your favourite dishes.
2016 saw the release of the Sparkling Kuratea (merlot) which has been selling well and joins the Sparkling and Still Karera (sauvignon blanc).
Thank you to all of our customers, retail outlets and distributors in New Zealand and overseas who have supported Ārahi.