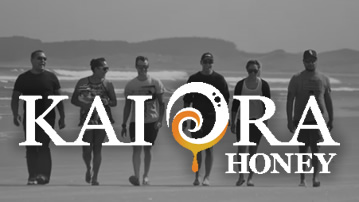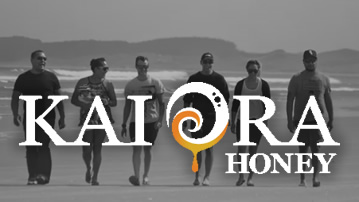 Kai Ora Honey Ltd is a Maori owned business operating 2000 hives in the Far North, New Zealand, producing some of New Zealand highest Active Manuka Honey. The shareholders of Kai Ora Honey are descendants of Ngati Kuri & Te Rarawa. Using the vision of their late grandmother Saana Waitai Murray and father Rapine Murray, Kai Ora Honey is living proof, that Maori can operate a successful, sustainable business right here in Te Taitokerau.
Who are we
Our team of 7 well-seasoned Beekeepers, are all whanau, who are real passionate about their bees, their whenua (land) where they produce their special taonga (treasured) Manuka honey for you.
Honey
Kia Ora Honey is uniquely harvested from the Far North's native and wild bush belonging to the sacred ground of our Maori people of New Zealand. This area produces the highest and limited quality of Manuka honey in which all our honey is proudly harvested from.
Our honey is traceable from the hive through to your hands maintaining our Maori dignity of providing authentic Manuka honey and setting apart from other honey producers.
We farm our honey from hive to your hands, enabling us to trace our honey right back to its natural source. We offer a full range of New Zealand honey in good volumes for both domestic and export sales. We supply the following honey in packed or bulk form:
MG  Manuka 30+ to 825+, Manuka Blend , Kanuka
Multi-flora, Kamahi , Rewarewa
Sizes available: 250g