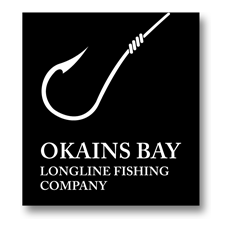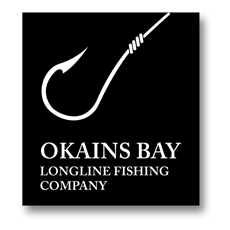 Named after the spiritual home of founder and owner Greg Summerton, Okains Bay Seafood in Christchurch is New Zealand's largest privately owned long line fishing company.
We are an innovative family-focused company which uses the best of traditional and advanced technology and thinking to benefit the community, employees, fisher people, fishing quota owners and consumers.
Kaimoana (seafood) is a gift from the sea. We are very mindful of the need to treat this valuable resource with respect, harvesting it sustainably and adding value with sophisticated processing, logistics and marketing.
From the people working on our fishing boats far out at sea to the staff who process the fish back on shore and the logistics experts that manage the cold chain, we all strive to deliver the highest quality final product to seafood lovers around the world.
Okains Bay Seafood Product Guide
Ling
Deep Sea Cod
Trumpeter
Hapuku/Grouper
Deep Sea Perch
Bluenose
Blue Cod
Okains Bay Retail Products
Enjoy our range of top quality seafood packaged and boxed for your convenience – Deep Sea Cod (Crumbed)