There is a real stereotype in New Zealand, the one that squints an eye ever so slightly when a young Māori walks into a business through tinted corporate glass doors to configure and diagnose your IT.
Achieve IT is 'that guy' and his name is Daniel Moore of Ngāti Whakaue rāua ko Ngāti Pikiao!
Daniel is the founder and CEO of Achieve IT.  His vast knowledge can be attributed to his humble beginnings.  In 1998, Daniel's journey into IT had begun with designing and developing websites, this was his introduction into computer coding and networking.
In 2006 Daniel had completed IT studies, built a radio station and was an IT Administrator, Head Operator at Whakarewarewa School.  He eventually made his way to Australia and was introduced to Managed IT Services in 2008.  Fast forward to 2014, Daniel has completed business studies and launched a friendly fast response IT company, Achieve IT.
April 2017, Daniel was joined by Irimana Ngawhika of Ngāti Whakaue as the Client Relationship Manager.  Irimana's strengths lie in his leadership, persistence for perfection and ability to communicate.  Irimana was previously employed at the Māori Land Court (Rotorua); and has had various leadership roles within the mining industry of Australia.  Achieve IT believes Irimana to be the perfect fit for the company's direction.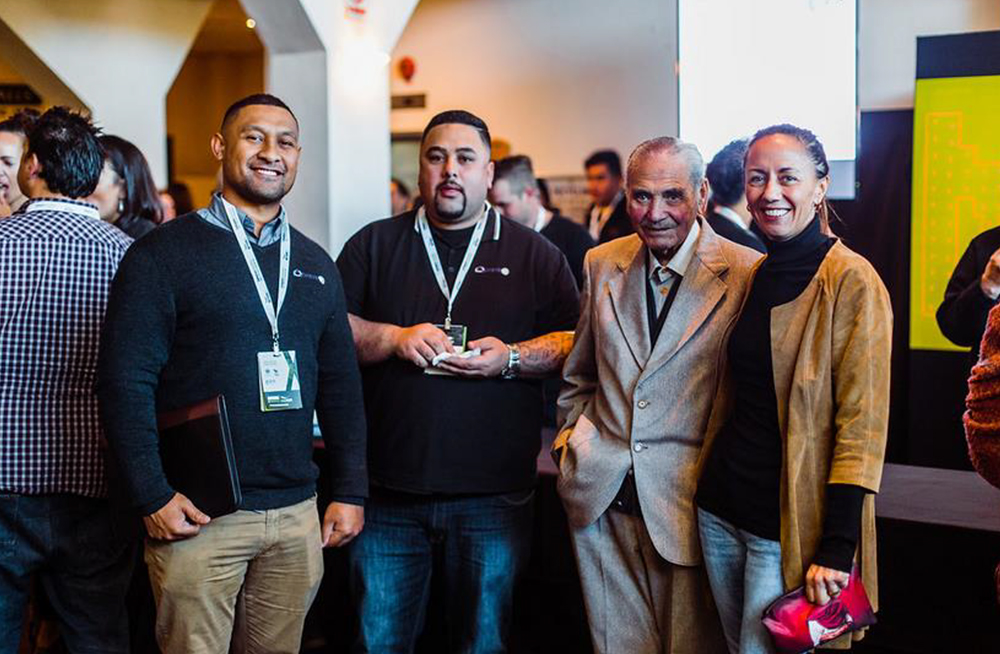 When it comes to IT, what does Achieve IT actually do…?
Achieve IT provides IT Support & Solutions, Cloud Services, Internet & Networking, Hardware & Software and Professional Services such as Consultancy, Digital Strategies and Internet Marketing.
What sets Achieve IT apart from others, is the ability to provide a business with customised solutions, products and services that; consider your ability to scale up or down, find ways to save you money and provide a comprehensive array of services without the expense of a fulltime IT specialist.
Māori owned and operated makes Achieve IT a rare specimen in the IT realms, and in particular, Managed IT Services.  Major Corporations continue to find innovative and smarter ways to improve their technological operations and reach to the population, and thus, ever increasing the divide between them and all the little guys.
Daniel and Irimana recognised an opportunity to make the battleground an even one, by equipping mid to small businesses with the Technology and IT Support they need to take on "The big dogs".
"Far too often businesses are suffering productivity loss as a result of employee downtime, inefficient use of technology, user lack of training and the costs of un-necessary IT call out repairs, to name a few.  When these costs are accurately summarised, businesses start to see the value in having their IT systems optimised".
There is an information overload about what business owners should be doing with their technology and who they should be going to for particular IT Services that can be confusing and misguiding.  Achieve IT seeks to eliminate that, with experience and a comprehensive range of services.
As businesses become more informed about how the major corporations operate, and that those services are available to them at affordable prices, you will start to notice a bridging of the gap between the majors and the minors.
Being a successful Managed Service Provider of Technology and Support Services in New Zealand is just the beginning for Achieve IT, exciting ideas such as providing smarter ways education is accessed and delivered, creating jobs for locals in IT and providing a platform for innovative thinkers to pursue their ideas and to implement them.
If you are looking to get the most out of your business, by increasing the traffic to your door or optimizing operations, get in touch with Achieve IT.