Poutama's Beverage Cluster is made up of wine, beer, water and craft non-alcoholic beverage companies. A meeting last year identified opportunities for enhancing their collaboration through economies of scale in areas such as production, distribution and marketing costs. In addition there were ideas around developing a collective brand that leverages the Māori identify and story.
Discussions between NZTE Māori Coalitions Manager, Francis Davy and Poutama highlighted the opportunity for NZTE to help the wine members of the beverage cluster move to the next level in their collaboration journey through supporting the development of a Māori wine coalition.
Poutama has leveraged its long standing relationships with seven Māori wine companies to help bring the coalition together. The seven wine companies in the coalition are made up of Kono, Kurukuru, Ostler, Steve Bird, Stone Cutter, Te Pa and Tiki wines. They have agreed to work together to create a Māori wine framework based on authenticity, provenance and uniqueness. Karl Wixon from Arahia Pahtfinders has been working with the group exploring their values and attributes to create a story and brand to umbrella the companies.
The coalition were recently hosted by Hayden Johnston of Kurukuru and Tarras Valley vineyards at his stunning new venue. The venue located in the Tarras Valley near Cromwell will be opened to the public this summer. At Hayden's the coalition had presentations from the NZTE Beachheads programme, Air NZ'z procurement team, Air NZ wine judge, John Belsham and the Marketing Director for NZ Winegrowers. There was excitement from all, around the prospect of being able to tell an Māori wine story to the world and to get more international media coverage of New Zealand Wine.
The Coalition is now at the point where NZTE and Poutama will test the idea of a collective Māori wine brand in the USA. This will take place alongside of and leverage off the Tuku Iho Exhibition that will be showcased in Washington DC next week.
We look forward to sharing this collective Māori wine brand and their stories soon!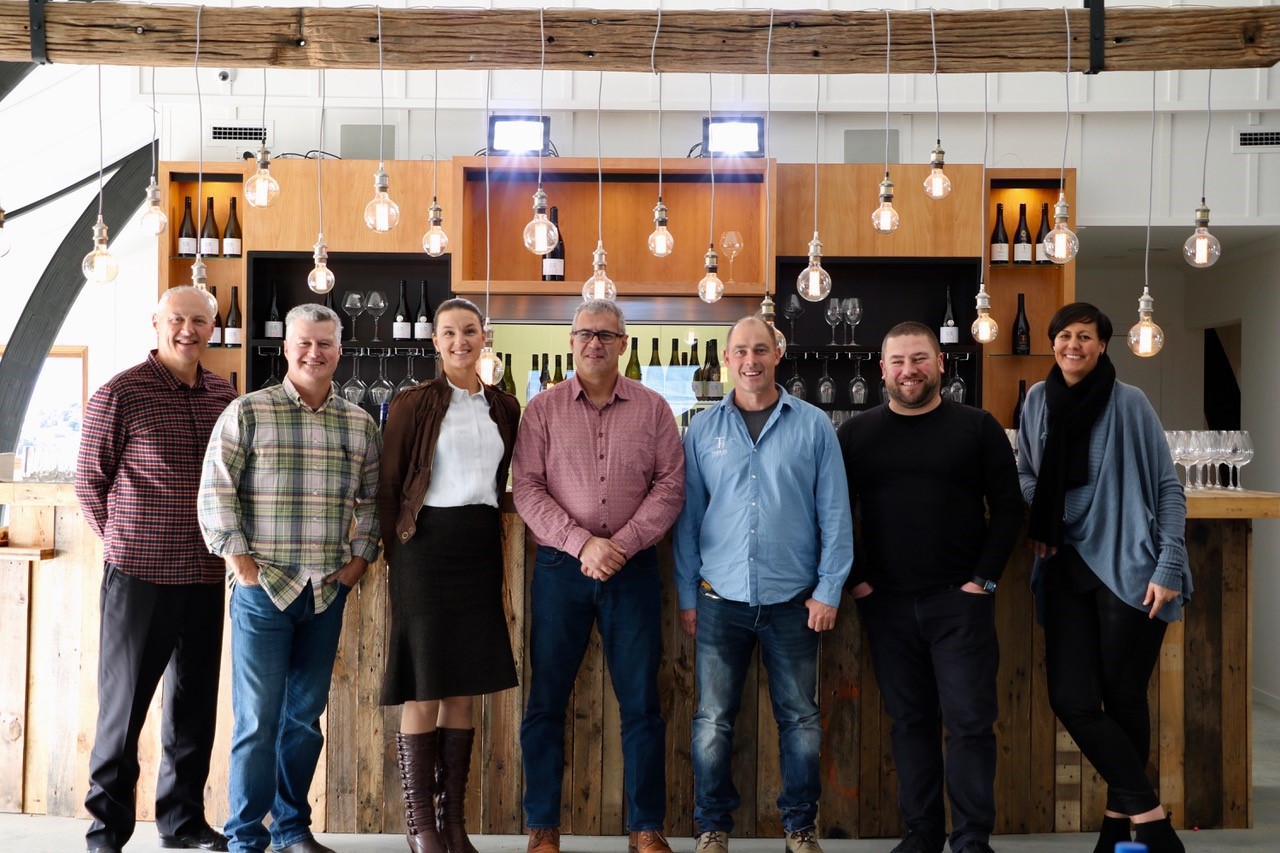 Photo L to R: Anthony Olsen – Stonecutter, Jeff Sinnott – Ostler, Lina Stroud – Tiki, Steve Bird – Steve Bird wines, Hayden Johnston – Kurukuru, Naysley MacDonald – Te Pa, Rachel Taulelei – Kono