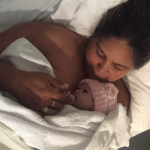 Some of the Poutama whānau have been with the organisation a long long time…..and during that time a generation of kids have grown up knowing only that their Mums and Dads have worked at Poutama.  They've lived, breathed and heard all the stories about Poutama as they've moved through their life stages from babies to adults.  So it came as a very pleasant surprise when long time Poutama Business Adviser, Vonese, announced she was pregnant….. again!  At 5.28am on 17 May 2019, Marley Marie Walker came into this world weighing in at 5lb 11oz.  Nau mai, haere mai ki te Ao o Poutama!!  Another baby to head out on Poutama roadies, sleep through hui and observe interactions with go getters in Māori business.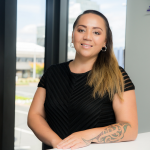 But surely there must be something in the air at Poutama as our resident millennial, Te Miringa, also announced recently that she is pregnant with baby due in November.  The Poutama whānau is on the rise again.  Te Miringa is often your first point of contact and is diligently spearheading Poutama's digital efforts as we figure out what Fintech, IoT, AI, Blockchain and Mixed Reality mean for the organisation.  Lucky we have a switched on tech savvy wāhine like Te Miringa…..we are looking forward to the arrival of the next Poutama pēpi.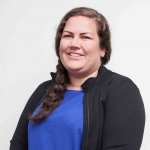 Gains and losses, our attentive Office Manager Jodi has moved on to greener pastures or should that be adventure and excitement!!  Her husband secured a role with Ngāi Tahu Tourism's Shotover Jet at Queenstown.  Although Jodi has moved on you never really leave Poutama.  It's a bit like the Eagles hit song, Hotel California….."you can check out but you can never leave".  Jodi has been tasked with establishing the Poutama ski base at Queenstown.  Guess there will be a trail of snow boarders, skiers and couch surfers heading her way during winter time.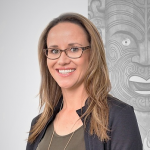 Try as she may our Taitokerau go to person, Missy Armstrong cannot shake off her marvellous creation that she named CL2IMB (Collaborative Leadership to Inspire Māori Business).  Actually Missy is good at coming up with acronyms as she also came up with the name MIHI (Movers In Hemp Innovation).  Missy has developed and driven the CL2IMB programme which is now in its third year.  CL2IMB has been delivered from one end of the country to the other and even out to Great Barrier Island.  Now Missy will be bringing CL2IMB to small towns such as Kaikohe and Dannevirke.  Many thanks to the key supporters of CL2IMB – Te Wānanga o Aotearoa, Maori Women's Development Inc and NZ Māori Tourism as well as thanks to our local supporters.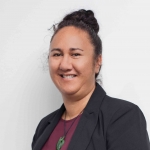 Any update on the Poutama whānau cannot go without the effervescent Jeanna Love, the real rock behind the organisation.  Unfortunately Jeanna is going off to be Poutama's USA representative stationed in Santa Barbara, California for 1-3 years from September 2019.  She will still be the rock behind Poutama but from the shores of the USA with regular visits back to Rotorua…..just to check that the engine is still firing on all cylinders.  Of course none of us in Poutama are envious of this development.  It's just a continuation of the organisation's operational foundation of leveraging mobility and technology to be able to deliver services anytime from anywhere…..make sure you have a big house Jeanna.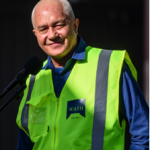 Meanwhile the man taking orders from this dynamic no-nonsense whānau of wāhine continues to traverse the universe sprinkling ideas and discovering opportunities…..lucky he has a bedrock of solidity behind him helping to keep the Poutama waka on a focused course with everyone paddling in the right direction.