Thomas & Mel Rika, Ngāti Whakaue
The Specialist Limited is a whanau owned tree felling business established in 2015.  The business is based around the wealth of experience and expertise brought by owners Tom and Mel.
They focus on delivering to the highest standard, ensuring safety and quality are not comprised in any way.  They adopt best practices and their work environment favours honest communication and acting with integrity.  A key component of their success is their exceptional quality service.  With a highly skilled crew of workers their work is admired and valued.
The team pride themselves on their friendly and efficient service offering the highest quality arboricultural practices to businesses and homeowners in and around the Eastern Bay of Plenty.  Professional and reliable, they have built their reputation on their technical expertise and by building strong relationships with their clients.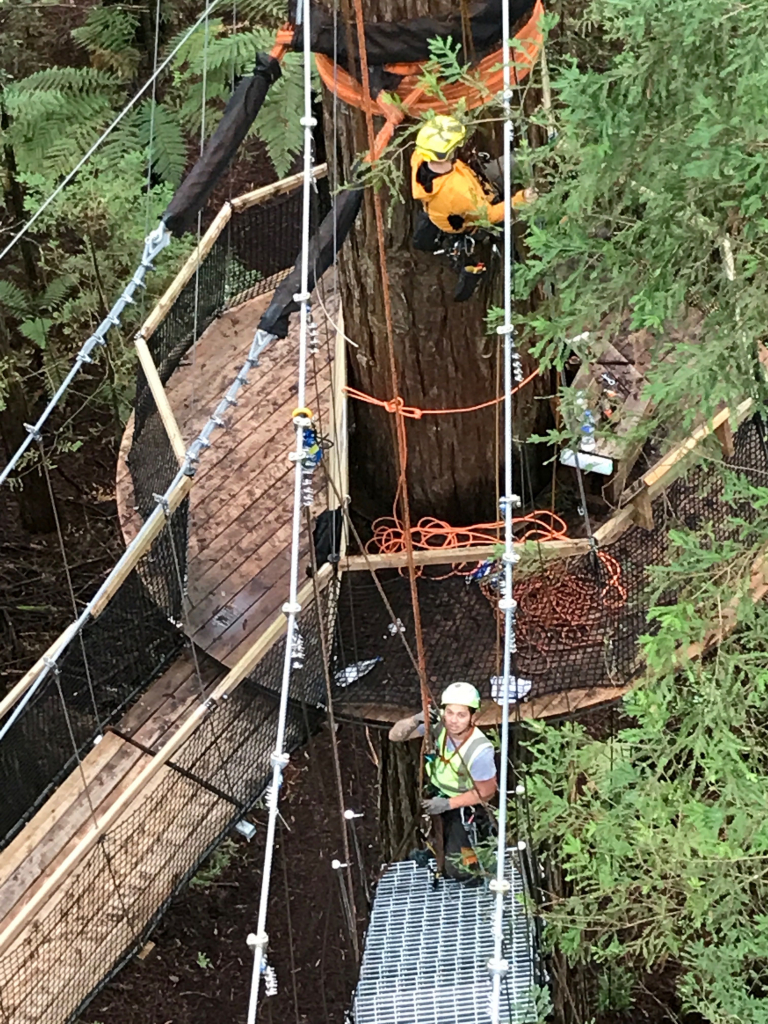 They have been completing a range of work from specialised tree felling of very large trees, to clearing blocks, installing platforms and rope systems in trees etc.  Their crew of highly skilled workers are able to tackle any job within the scope of treework and vegetation requirements.  They are highly experienced in the controlled take down of large and difficult trees and in particular large Redwood tree takedown and removals.
Mission:       To provide an exceptional quality service to our customers, focused around tree care and the best arboricultural practices
Values:          Professional; trustworthy; energetic and approachable
Vision:           Highly skilled crew of workers whose work is admired and valued to deliver outstanding customer service
All of their employees are Māori and it was their dream to be able to employ young Māori and train them to specialise in their craft.  Their team are a representation of Ngāti Whakaue, Ngāti Maniapoto, Ngāi Tahu, Ngāti Porou and Tuhourangi.  With Thomas working for well over 15 years in the forestry industry he wanted more than pruning and thinning for these young men.
As their client base has grown, they have been able to employ another couple of young men.  All their staff are currently studying towards their certification in Horticulture and Arboriculture.  Their team has been extremely instrumental in the preparation, install and continued maintenance of the Redwoods Treewalk, a major attraction now, in Rotorua.