To mark seven years of writing the Skinny Newsletter, we've put together seven key trends which we believe are important to consider when marketing to Chinese consumers.  These are trends that we have seen forming through researching for and writing the newsletter every week since 2012, in addition to the projects that we've worked on with almost 200 brands.
Some of these trends may be relatively well known, but are often still overlooked.  When we do brand and product audits, and competitive analysis, we find successful brands have incorporated most, if not all these factors into their marketing strategies.  Nevertheless, we've found the majority of brands don't appear to have considered these components.  We hope you find the recommendations below helpful in keeping Chinese consumers at the heart of decisions you make in the China market: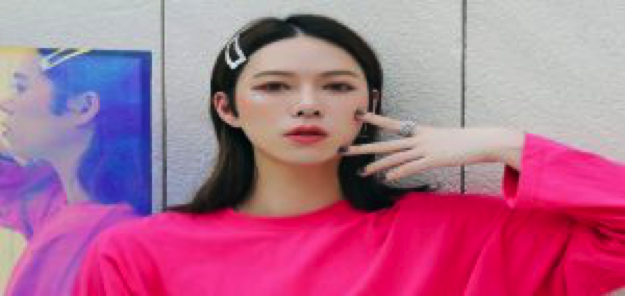 1. Play to my Tribe
At first glance, Little Zhouzhou may look like an attractive young lady.  Yet the livestreaming star who sells countless tubes and tubs of beauty and skincare products to women around China is a male.  Many of his livestream audience are also males who have contributed to the male beauty market growing at over 50% a year since 2016, with mens' eyebrow pencils up 214% , men's lipstick soaring 278%, and men's BB cream growing 145% on Tmall.  They have also driven sales of lacy, transparent garb for men to grow faster than any other male fashion category on ecommerce.
Little Zhouzhou and other effeminate Chinese males are part of a large and lucrative consumer sector who are shaking off traditional conforming ways, and unashamedly buying products and services that reflect their personalities, their interests and their tribes.  This is far from the homogenous segmentation of China that many brands employ.
We estimate that there are around 500 new products launching every day in China.  To cut through in the ever-more cluttered marketplace, brands should understand and connect with their target market's emotional and functional interests with laser focus.  It may not always be as extreme as targeting Gen-Zs wearing mascara, but should hone in on specific consumer and geographic profiles ensuring than positioning, messaging, products, packaging, formats, promotions, partnerships and pricing is relevant and meaningful.  Here's an infographic we created highlighting an example of how foreign brands are off the mark with segmentation and formats.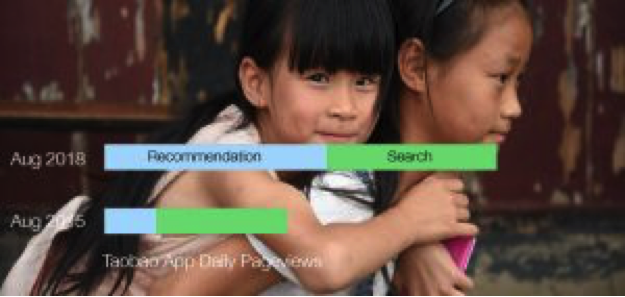 2. Do it For Me
Chinese consumers are bombarded with new products, apps and advertising every day.  For many, all of the choices can be overwhelming.  One of the biggest complaints we observed around Singles' Day last year was how unmanageable the deluge of promotions had become.  A cottage industry evolved where enterprising folk made sense of it all for overwhelmed consumers.  The most common initiative was to create lists to make it easier for consumers to find what they want, cutting through the ocean of offers and just finding the best deals or brands for requested categories.
Evolutions by China's tech giants and AI are taking the guess work out consuming goods and information for Chinese consumers.  In many cases, they are making the decisions for consumers.  In 2015, searching was the main method consumers would find products on the Taobao app.  Nowadays, the majority of products are found through proactive recommendations from Alibaba, as illustrated in the chart above.  The attraction of recommendation algorithms are even more evident in the runaway success of the Douyin and Toutiao apps, where users are directed to videos and news based on AI, while searching is mostly irrelevant.
Making decisions for consumers doesn't have to utilise AI.  This could be as simple as selling Ready-to-Cook meals, rather than consumers having to figure it out the ingredients.  It can making fashion and accessory recommendations for occasions, or choosing travel itineraries based on interests and demographics.  Understanding consumer needs and executing them well can be profitable, particularly for less-familiar foreign categories which require an element of education.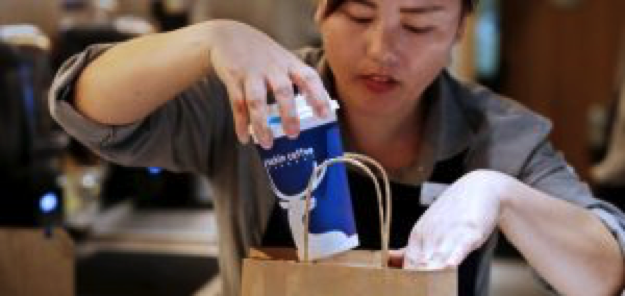 3. Make it Convenient
Luckin Coffee already has 3,000 stores in 40 cities and is fast catching Starbuck's 3,500 stores.  Luckin set a record by IPOing on Nasdaq just 17 months after opening its first coffee shop.  Although lower prices than Starbucks has helped Luckin's sales, the convenience of coffee delivery has been a big contributor to its popularity.  Even Starbucks has followed with coffee delivery.
Even if a coffee shop is close to the office, Chinese consumers have no qualms about having one cup delivered.  Similarly, more than 10 billion+ meals were delivered last year even though they are laden with unsustainable plastic packaging.  30-minute grocery delivery from New Retail purchases is turning brick & mortar retail on its head in China, and is said to have been a significant driver for Carrefour's recent retreat from China.  The enormous uptake of delivery services is attributable to one factor: convenience.
For foreigners studying Chinese, one of the first words they learn is fāngbiàn, meaning convenience, representative of how important the word is.  It wasn't long ago when China used to have archaic systems that saw even a basic trip to the bank as difficult.  But well-resourced tech companies have addressed many of these pain points with convenient alternatives, and have been rewarded handsomely as a result.  Through tech innovations such as mobile/facial payments, delivery and ecommerce, China has become one of the most convenient countries on planet in many ways.  Whenever Chinese travel abroad, the most common complaint they have is that it isn't as convenient as China.
When devising a marketing strategy, the customer journey should be as convenient as possible.  This should factor in where consumers find information, seek customer support, to the channels they purchase, repurchase and even return.  Products should factor in convenient formats and packaging.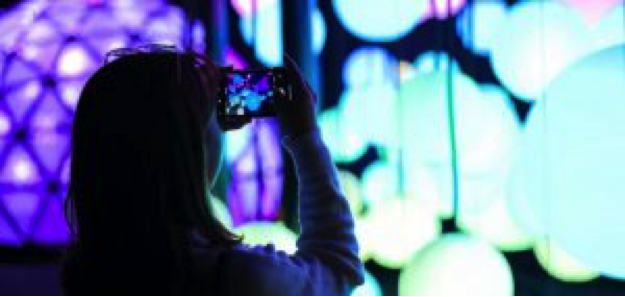 4. Give me an Experience
China is the most contested market on the planet, and to stand out, brands need to do more than just sell something.  They need to make the whole experience better.  In many cases, this involves combining products, services and marketing with interactive tech and creating meaningful experiences.
We only need to look at good old fashioned malls and how they have evolved over the past few years from just having shops, to 'experience centres'.  Up to 50% of the area of China's most successful malls are now made up of food and beverage, cinemas, ice skating rinks, spas, gyms, children's play places, language schools, bowling alleys, horse riding centres, indoor beaches, amphitheatres, etc.  New Retail destinations also highlight the need for experience where customers can have their food cooked and then eaten on site.  There are countless places to interact with their smartphones to try on lipstick, clothes and other gear on magic mirrors.  In the tourism category, shopping used to account for lion's share of budget, now most spending goes to experiences.
The increased desire for experiences is representative of a maturing consumer, many who are seeking a form of escapism from sometimes busy and stressful life in the city.  In 2018, 52% of Chinese consumers spent more on experiences, such as travel, dining out and activities, compared with just 26% in the United States according to PWC.  Marketing, product and channel strategies should always consider Chinese consumers expectations for an interesting, energising experience encompassing anything from gamification to physical retail experience.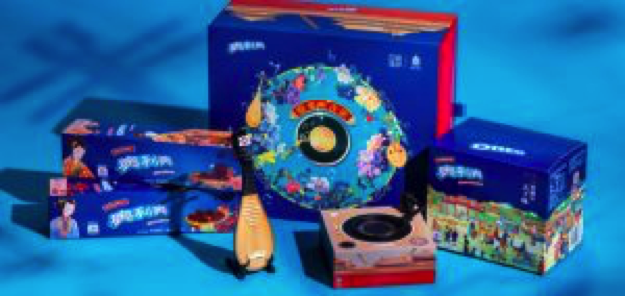 5. Stroke my Nationalistic Pride
The Trade War has been doing interesting things to Chinese consumer behaviour.  There has been a 30% spike in Chinese students to the UK at expense of US.  Chinese travellers to the US are expected to drop 5% as a result and demand for US products from almonds to wine have dipped as a result of tariffs.  Yet one of the biggest results from increasingly abrasive geopolitics such as Huawei issues is the acceleration of the rise of nationalism.
We've being seeing Chinese consumers become more proud of their country and politics over the past half-dozen years.  Back in 2011 any self-respecting Chinese consumer who could afford it wouldn't be seen dead with a Chinese product.  Yet the combination of improving domestic products, quality control and branding, coupled with a greater sense of national pride about where China has come from and what it has become is seeing a rise in preference for Chinese culture and products.
Foreign brands can tap into this increasing nationalism through culturally sensitive and smart marketing initiatives.  Collaborations and partnerships with Chinese brands, designers and KOLs can help build a Chinese connection with brands.  An example is the US cookie brand Oreo who partnered with Forbidden City to develop packaging, marketing and products that had a proudly Chinese feel to them such Green Tea Cake, Red Bean Cake, Hawthorn Berries or Lychee-Rose Cake – said to be a favourite of the Qing emperor Kangxi.  More than 760,000 boxes sold online on its first day of sales.  Cultural sensitivity needs to be considered well beyond China's borders as brands like United Airlines, Marriott Hotels and even Nike has discovered.
While it is important to be culturally sensitive and relevant in China, foreign brands shouldn't lose their core DNA and what makes them special and unique – which is often their origin.  It is becoming increasingly hard to compete with domestic brands without it.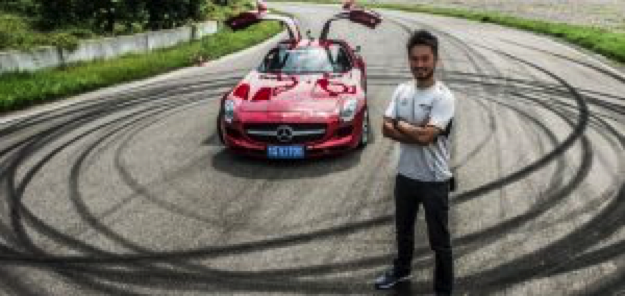 6. Sell me Better Things
In June this year, sales of luxury cars in China grew 25% from a year earlier, despite the overall auto market slowing down.  Super-premium products are the fastest growing, and often the largest segment, of almost every FMCG category.  This is representative of the general trend of trading up.  26% of Chinese consumers traded up their purchases in 2018, versus 17% in the other top-10 other economies according to McKinsey.
This premiumisation is the result of a maturing Chinese consumer who increasingly has the means and will to purchase better quality products, and pay a premium for them.  In many cases, domestic brands have been quicker to realise the shift to premium.  This is particularly obvious in the FMCG category where brands will often repurpose products with a few new ingredients, slicker packaging and marketing and charge a significant premium for them.  A good example is the Mengnui Delux premium milk with slightly more protein sells at twice the cost of Mengniu's normal milk, and sells 50% more volume online.
While Chinese consumers are demanding premium products, they are ever-more discerning.  Brands need to increasingly justify why they are more expensive.  If relevant, the reasons don't need to be expensive such as more protein with Mengniu Delux, but the rationale needs to connect with what Chinese consumers find important.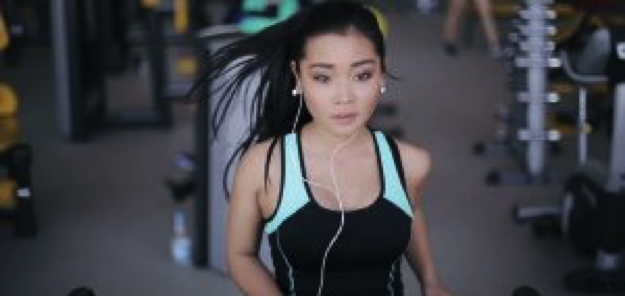 7. Help Me Improve
With more experience and discretionary income, Chinese consumers' desire for richer and more fulfilling lives is ever increasing.  This is alongside China's hyper-competitive environment which is driving consumers to improve their skills proactively to stand out from the masses both professionally and socially.
The ability to improve and have more fulfilling lives is driving everything from education to fitness.  Adult classes are one of the fastest growing categories online.  In the 2017, 1,102 running events took place in China attracting five million athletes.  This was a 20-fold increase on the number of events in 2014.  This has helped Nike's Greater China revenue grow 24% in Q1 of this year, but has also driven sales for brands spanning sports nutrition, joint pain supplements and sports tourism.
One of the biggest beneficiaries of China's self-improvement trend is proactive health, a large driver behind the rise of fitness, but also significantly influencing food and beverage preferences and travel.
The pursuit of betterment focuses on health, professional, practical skills, sports and fitness in addition to a suite of niche desires.  Any products and marketing that give consumers the impression that they will learn, get healthier, become more attractive, etc are likely resonate well.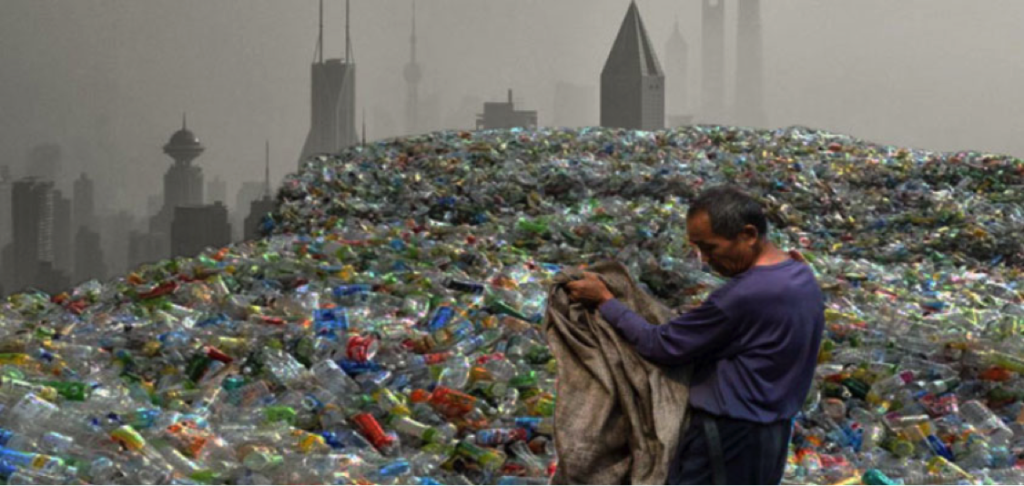 8. The Bonus: Ensure it's Sustainable
It is still early days, but we're hopeful that the recent recycling rules in Shanghai and rollout to 25 mainland cities by the end of 2020 will make consumers more aware and conscious about responsible and sustainable consumerism.  It still has a long way to go, but we've found Government-led initiatives are among some of the most persuasive drivers and shapers of behaviour.
Brands should aim to be ahead of the curve, introducing sustainable initiatives into their marketing strategies.  Initiatives that personally impact consumers are most likely to connect with the target market.  Hundreds of millions of Chinese consuming more sustainably will be a boon for everyone.
Ensuring that the trends above are incorporating into your marketing plan, will mean that you are well on the way to really connecting with Chinese consumers and maximising your chance of success in the lucrative Chinese market.  China Skinny would welcome the opportunity to assist with defining and shaping that strategy to do so!