Atihau-Whanganui Incorporation (Awhi) have partnered with the Foodchain after recently launching their high quality beef products in Auckland.  The beef products will be distributed to high end restaurants across the city.
The taste and quality of Awhi beef is a result of their paddock-to-plate philosophy, with each animal traceable to the farm where it was born and raised.  Awhi cattle are exclusively grass-fed and enjoy access to plenty of fresh water, shade and clean mountain air throughout their lives.  Bred on farm from a unique genetic stock, the cattle are raised with wholehearted care to create a distinctively richer and more tender eating experience.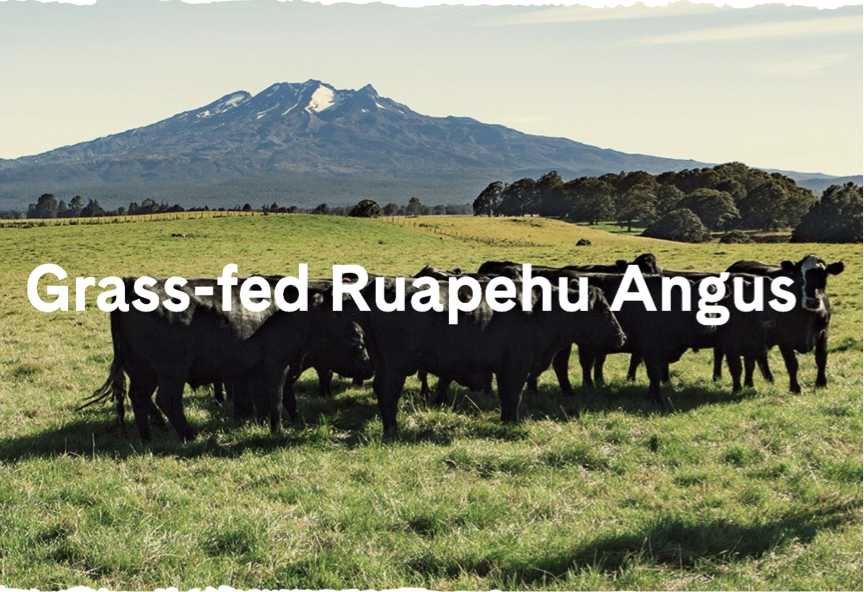 The product, Awhi Farms Ruapehu Angus is 100% grass-fed, raised in family herds on the fertile soils around Mt Ruapehu.
Awhi chairperson Mavis Mullins says, "We are very excited to have officially launched our Angus product with our partners, Foodchain.  Even though we have been serving our product in Auckland restaurants for twelve months, we finally held a launch where we were able to share the Awhi story, promote our products and form new relationships with potential customers and stakeholders."
Mavis says, "This is another opportunity for the incorporation's more than 9,000 shareholders and beneficiaries."  From grass-fed Angus beef to succulent lamb, nourishing milk, strongwool fibre and wild honey, Awhi bring the goodness of New Zealand's remote and pristine environments to the world.
Each of Awhi's products are crafted to be of the highest quality with minimum intervention, beginning with animals free to roam amongst the rolling hills through to seeking the highest standards in each product's final preparation.
Awhi is an apt demonstration of the drive by Māori business to move beyond just producing a product but also to move into value chain activities such as branding, marketing, sales and exporting.