Missy Armstrong – Poutama Business Adviser
"Nāku te rourou, nāu te rourou, ka ora ai te iwi…With your basket and my basket, the people will thrive".
I feel this whakataukī best sums up what we aim to achieve with CL2IMB – Collaborative Leadership 2 Inspire Māori Business.  6 locations, 347 registrations, 260 attendees, 53 presentations and over 20 collaborators with common goals to inform, support and grow Māori business success.
CL2IMB is a 3 hour event designed to share information, opportunities and connections to support and accelerate Māori business success.  It's like "Dragon's Den" in reverse…provider organisations, agencies and Māori enterprises speak for 10 minutes each about the funding, training, services and business tips that grow Māori business success.  Not only is CL2IMB an important opportunity to support Māori Businesses, but also organisations with common goals, to learn about the resources available in their region.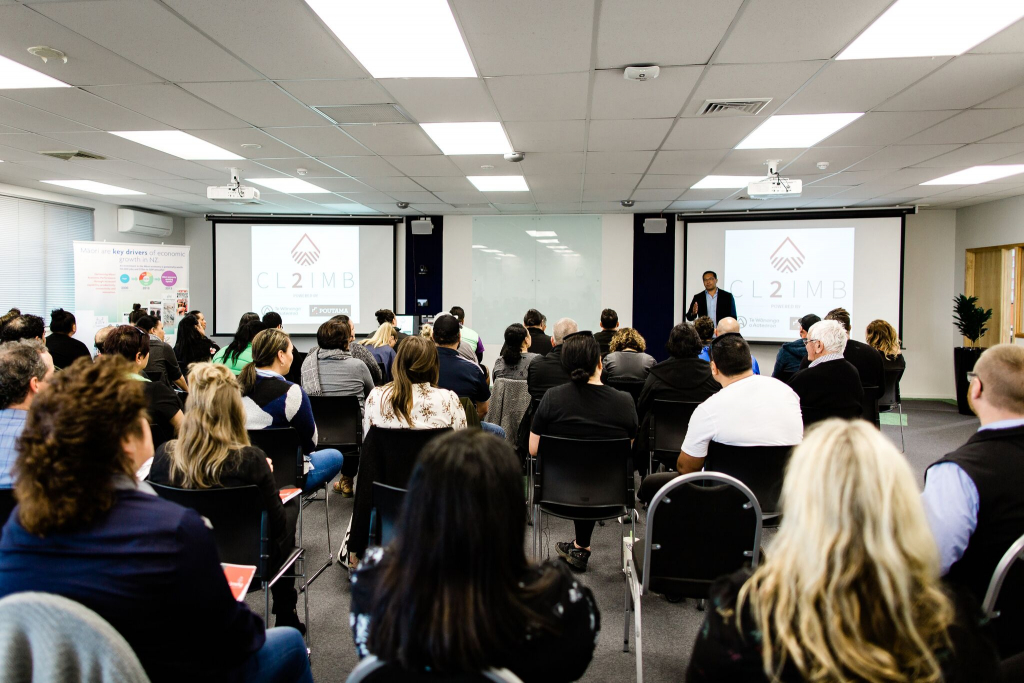 Our events have been supported by tangata whenua and Māori Business Networks (MBN) in each region and would not have been so successful without their mana and connections.  Having said that, it has become apparent that for the majority of our smaller regions, Māori Business Networks are struggling or non existent.  Why is this?
I've been conducting surveys following each event and the main reasons people gave for not attending networking events was:
1. Too busy!
2. Timing wasn't right!
3. I've been before and it wasn't worth my time!
Whilst these are all valid reasons at the time, we need to get better at finding time to work on our business and networking is a great start!  "Business networking is a really valuable way to expand your knowledge, learn from the success of others, get new clients and tell others about your business.  A strong and active business network has advantages that can make your business grow and flourish.  It is expected that networking will result in opportunities".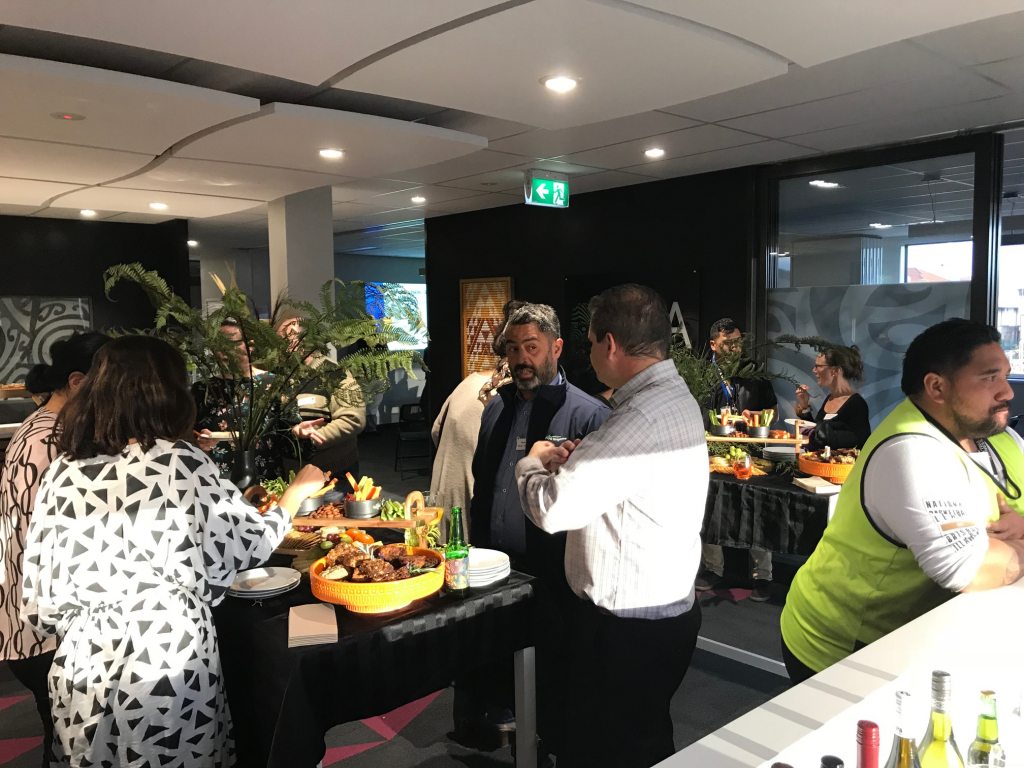 When registering for our events people are asked what it is they need support with.  The overwhelming response is always – MONEY!  How to make $; How to increase $; How to budget $; and funding – who gives away $$$.
TOP 5 TOPICS REQUESTED
1. Funding, loans, crowd funding
2. Training, upskilling
3. Marketing, social media
4. Tax, accounting, money management
5. Networking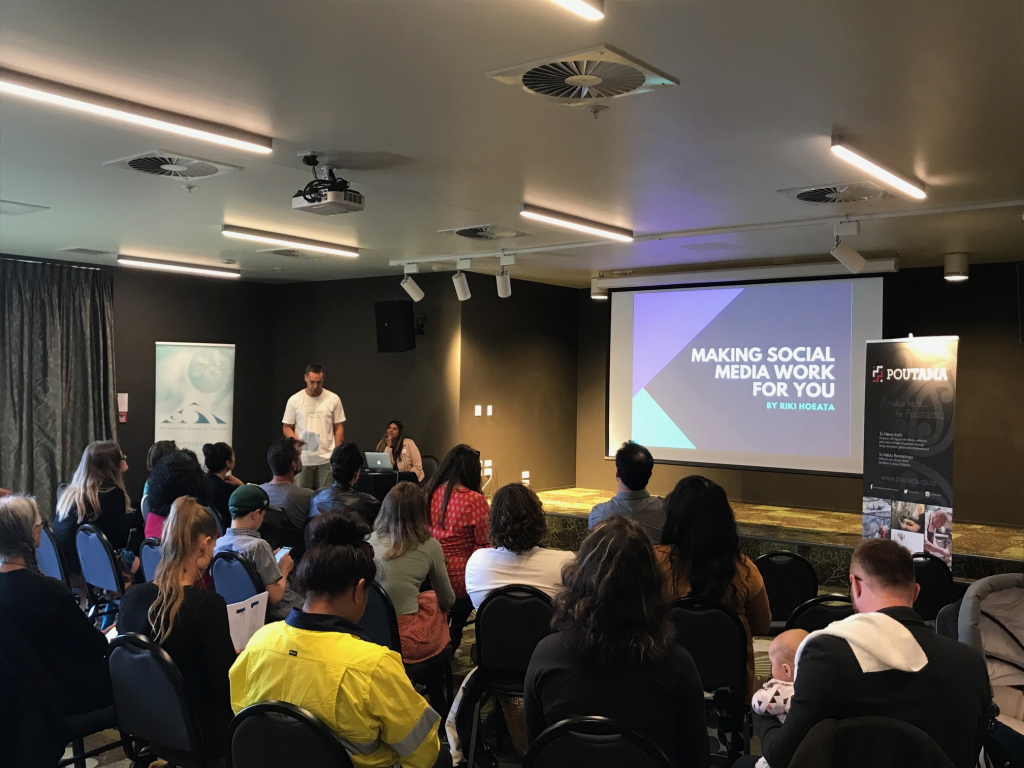 QUESTIONS FROM OUR BUSINESSES
1. How do I find the right agencies for funding, establishment and growth?
2. Marketing – online shopping, social media campaigns, influencers?
3. Managing cashflow, budgets and forecasts?
4. Investment ready information.  How to pitch for investment?
5. Patents, IP's and trademarks.  How far do I go?
6. Employment – contracts, contractors and firing staff.
7. Scaling up for a new business, opportunities to be involved in trade missions.
8. What structure should I use – Ltd, Sole Trader, Charitable Trust?
9. How to manage fast growth?
10. Future development and progression.  Do I need a mentor?
11. How to effectively network to enable growth.
These are all valid questions that a lot of our businesses have.  I don't have all the answers but through our CL2IMB partners we find the answers or connect you to the guru's who know.
SUMMARY
Throughout the country we have some incredible people working in various organisations as well as our own Māori business owners who genuinely want to support your business success.  Most of these organisations have information available on their website with free resources available to download.  Others may require you to register before accessing their support.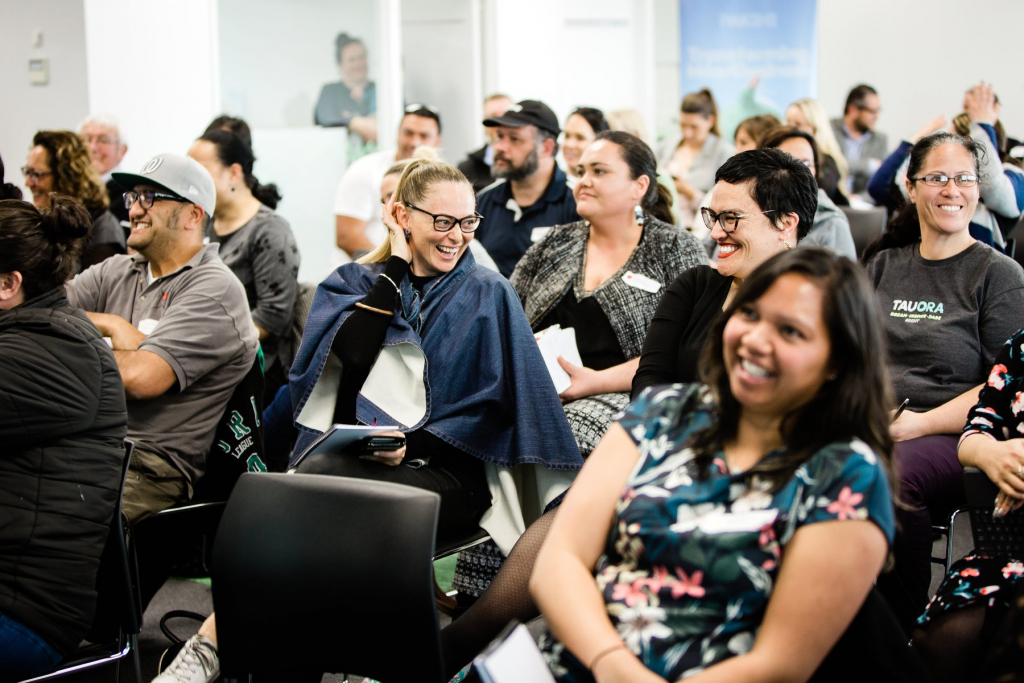 I encourage you to engage!  Connect or register so they can provide the best support available to your needs.  We only plan to deliver another six CL2IMB events in 2019.  Please make an effort to get along or share the event with your networks.  Dates and details are available on our website along with the registration form.
THANKS & ACKNOWLEDGEMENTS
I would like to thank our national sponsors: Te Wānanga o Aotearoa; NZ Māori Tourism; and Māori Women's Development Inc.  We could not do this without your generous support!  Finally, a big mihi me te kihi to the tangata whenua we've visited and our regional partners: EMA – Employers & Manufacturers Association; Stratigi; Te Hūmeka – Waikato Māori Business Network; Waikato Innovation Park; GHA Rotorua; Platform Advertising; Thank You Payroll; TPK; Regional Business Partners; Te Awe Māori Business Network; Tauranga Māori Business Association; He Toronga Pakihi ki Taranaki – Taranaki Māori Business Network; Craft Smoothie; Venture Taranaki; NZ Story; WE Accounting; MYOB; and ATEED – Auckland Tourism, Events and Economic Development.
Registrations are open now for CL2IMB 2019:
28 February – Gisborne, 

03 April – Ōtepoti, and

04 April – Blenheim.
Other locations to be confirmed include: Kaikohe, Napier, Wairoa and West Auckland.  Check out the CL2IMB page to register.