Just before Xmas the Kawerau dairy project took another step forward with the signing of a Limited Liability Partnership agreement (LLP) between 11 whanau, hapu and iwi organisations, and their offshore partner.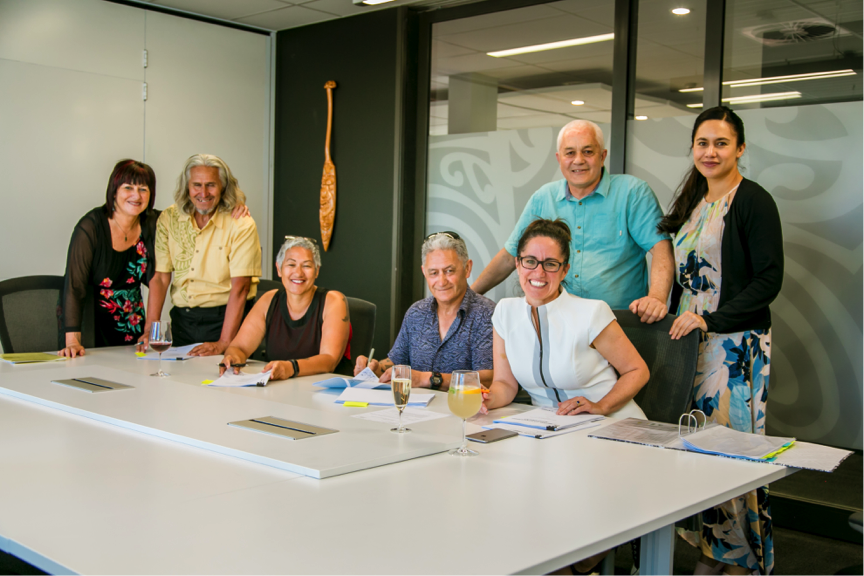 Sign up time!
This step though was the culmination of a lot of other steps. These included the completion of the project feasibility study and business case reports in April 2017.  The information from these reports gave Māori entities the confidence to proceed with the project and start raising capital.
Within a short period of time two thirds of the $32m required was raised by Māori.  Then through NZTE's 'Better by Capital' team, an offshore partner in the form of a 137 year old whanau owned Japanese business called Imanaka provided the remaining third. Imanaka's holding is held by their NZ business, Cedenco Dairy Ltd.

2018 will see a number of activities working in tandem on the project including the clearing of the site and building of the plant, securing of milk supply and market agreements, employment and training of workforce and appointment of the management team.  It is planned to commission the plant for operation early 2019.
A board of Directors has been appointed and for the time being the name of this new dairy start up business is 'Kawerau Dairy Group'.  This will change through a competition to be run among local Tarawera High School students for coming up with a name and brand design for the business.
People from within the shareholder group and Te Moana-a-Toi will be given employment and business opportunities.  The wider effect of Kawerau Dairy Group will see the build up of on-farm opportunities for both conventional and organic dairying, diversification into other dairy milks such as sheep and goats, and possibly plant derived milk from oats and maybe even hemp.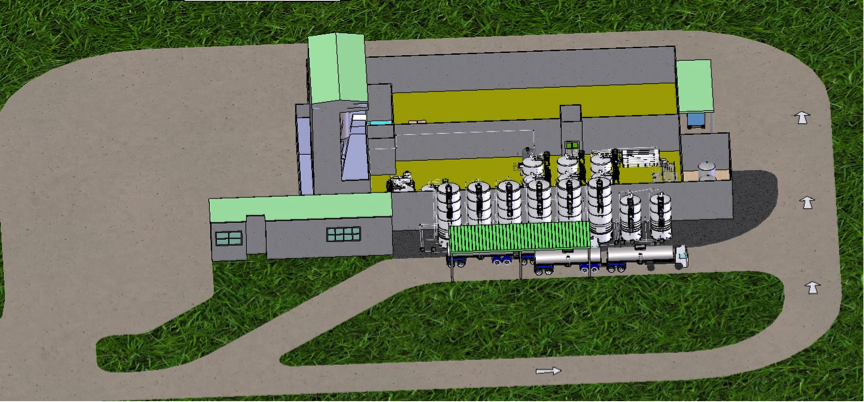 Building a strong environment footprint will be a focus for Kawerau Dairy Group.  Aside from using renewable energy from geothermal sources, the group is also looking into solar energy to complement the geothermal energy and as a way of supporting the energy needs of the milk suppliers.  Farms will be incentivised through a Kaitiaki Premium that will focus on values, people, animal welfare, sustainable farming practices, and milk quality.
The Kawerau dairy plant will be built on land owned by Pūtauaki Trust.  The geothermal energy will be provided by Ngāti Tuwharetoa Geothermal Assets Ltd.  Much of the milk will be supplied by Māori owned farms.  Therefore there are a number of strands coming together within the Kawerau Dairy Group such as a combination of  Māori values, kiwi ingenuity and Japanese perfection that can be weaved into a narrative to create a compelling story that will resonate with stakeholders and customers.  It is the story that will help project Kawerau Dairy as no ordinary dairy producer.