Harbour Investment Hui

We would like to invite you and your colleagues to attend the third annual Harbour Investment Hui.  Please feel free to forward this invitation on to anyone you feel may be interested in attending.
Date: Tuesday 29th November
Time: 10.30am, for 11am start (finishing with drinks and canapes at 4pm)
Venue: Wellington, exact venue TBC
We are delighted to have Sir Tipene O'Regan (Ngāi Tahu) joining us for opening remarks, and as a panelist.  A full list of speakers and panelists will be announced before the event.  Topics that will be covered include:
ESG (Environmental, Social and Governance) issues in investing
Developing an appropriate distribution/spending policy
Investing in property, agriculture and forestry
The state of play in global markets
The event is free to attend.

  The aim of the Harbour Investment Hui is to deepen the investment knowledge of Māori communities.  It's designed for anyone tasked with protecting and growing money now, and for future generations, on behalf of Iwi groups, Trusts and other Māori entities.
MWDI Conference & Awards
Connections are a huge part of owning and operating a small business.  Maori Women's Development Inc, want to help facilitate those connections by presenting Hine Mareikura – a conference for Māori business women and their whanau, taking place in Wellington 7 December 2017.

The aim of the conference is to provide businesses with learning and networking opportunities, provide practical skills and pathways for small business success, and most of all build meaningful connections.  We want to profile successful Māori Business Women who own and operate small businesses, and encourage small businesses to take the next step in their journey.
Registrations are now open so get in quick and secure your place at Hine Mareikura – www.mwdi.co.nz
After a 10 year reprieve, the MWDI Maori Business Women Awards are back, reinvigorated and with 6 new award categories.  Could your business be taking one of these prestigious awards home this year?
As a wahine Māori and business owner, we want you to celebrate your hard work and success by nominating your Business for a MWDI Māori Business Women Award 2017.  These nominations not only represent your rohe, but also business excellence through various disciplines such as innovation and collaboration.
The Awards are open to small businesses (less than 19 employees) new and mature as well as social enterprises that are owned by wāhine Māori either alone or jointly with others.
Nominate your business today! – www.mwdiawards.weebly.com
New Ministerial Line Up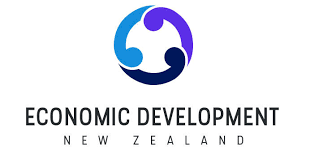 Cause for optimism
The new ministerial list has been announced and it includes both a Minister for Economic Development, Hon David Parker and a Minister for Regional Economic Development, Hon Shane Jones.  Economic Development NZ sees this new focus on regional development as a cause for optimism.
The Economic Development NZ briefing to incoming ministers, which included the call for a fresh approach to regional economic development and the establishment of a regional economic development minister, has been sent to the PM, Deputy PM, Leader of the Greens Party and relevant ministers, along with an invitation to meet with the Chair of Economic Development NZ and establish an ongoing dialogue.
New Ministerial List
1 Jacinda Ardern
Prime Minister Minister for Arts, Culture and Heritage
Minister for National Security and Intelligence
Minister for Child Poverty Reduction
2 Rt Hon Winston Peters
Deputy Prime Minister
Minister of Foreign Affairs
Minister for State Owned Enterprises
Minister for Racing
3 Kelvin Davis
Minister for Crown/Māori Relations
Minister of Corrections
Minister of Tourism Associate
Minister of Education (Māori Education)
4 Grant Robertson
Minister of Finance.
Minister for Sport and Recreation Associate
Minister for Arts, Culture and Heritage
5 Phil Twyford
Minister of Housing and Urban Development
Minister of Transport
6 Dr Megan Woods
Minister of Energy and Resources
Minister for Greater Christchurch Regeneration
Minister of Research, Science and Innovation
Minister Responsible for the Earthquake Commission
7 Chris Hipkins
Minister of Education
Minister of State Services Leader of the House
Minister Responsible for Ministerial Services
8 Andrew Little
Minister of Justice Minister for Courts
Minister Responsible for the GCSB
Minister Responsible for the NZSIS
Minister for Treaty of Waitangi Negotiations
Minister Responsible for Pike River Re-entry
9 Carmel Sepuloni
Minister for Social Development
Minister for Disability Issues Associate
Minister for Arts, Culture and Heritage Associate
Minister for Pacific Peoples
10 Dr David Clark
Minister of Health
Associate Minister of Finance
11 Hon David Parker
Attorney-General Minister for Economic Development
Minister for the Environment
Minister for Trade and Export Growth
Associate Minister of Finance
12 Hon Nanaia Mahuta
Minister for Māori Development
Minister of Local Government Associate
Minister for the Environment
13 Stuart Nash
Minister of Police
Minister of Fisheries
Minister of Revenue
Minister for Small Business
14 Iain Lees-Galloway
Minister for Workplace Relations and Safety
Minister of Immigration
Minister for ACC
Deputy Leader of the House
15 Jenny Salesa
Minister for Building and Construction
Minister for Ethnic Communities Associate
Minister of Education Associate
Minister of Health
Associate Minister of Housing and Urban Development
16 Hon Damien O'Connor
Minister of Agriculture
Minister for Biosecurity
Minister for Food Safety
Minister for Rural Communities Associate
Minister of Trade and Export Growth
17 Clare Curran
Minister of Broadcasting, Communications and Digital Media
Minister for Government Digital Services Associate
Minister for ACC
Associate Minister of State Services (Open Government)
18 Ron Mark
Minister of Defence Minister for Veterans
19 Tracey Martin
Minister for Children
Minister of Internal Affairs
Minister for Seniors
Associate Minister of Education
20 Hon ShaneJones
Minister of Forestry
Minister for Infrastructure
Minister for Regional Economic Development Associate
Minister of Finance Associate
Minister of Transport
Ministers outside of Cabinet
Kris Faafoi
Minister of Civil Defence
Minister of Commerce and Consumer Affairs
Associate Minister of Immigration
Peeni Henare
Minister for the Community and Voluntary Sector
Minister for Whānau Ora Minister for Youth Associate
Minister for Social Development
Willie Jackson
Minister of Employment
Associate Minister for Māori Development
Aupito William Sio
Minister for Pacific Peoples Associate
Minister for Courts
Associate Minister of Justice
Meka Whaitiri
Minister of Customs Associate
Minister of Agriculture Associate
Minister for Crown/Māori Relations
Associate Minister of Local Government
Support Party Ministers
James Shaw
Minister for Climate Change
Minister of Statistics
Associate Minister of Finance
Julie Anne Genter
Minister for Women
Associate Minister of Health
Associate Minister of Transport
Eugenie Sage
Minister of Conservation
Minister for Land Information
Associate Minister for the Environment