Emerson & Katrina Kopae – Te Arawa
Rakau Toa – Tree Specialists was founded by owner operators, husband and wife team Emerson and Katrina Kopae in 2017.  Originally from Rotorua but now based in Hamilton, Rakau Toa provides a range of arborist services to both domestic and commercial clients, including emergency work.
Passionate about everything to do with trees, Emerson became a fully qualified arborist in 2009 and has worked in the tree industry for over 20 years with experience in diverse environments from bush felling, pruning and felling to contract work.  With 20 years of teaching behind her Katrina is now fully devoted to the business management of Rakau Toa.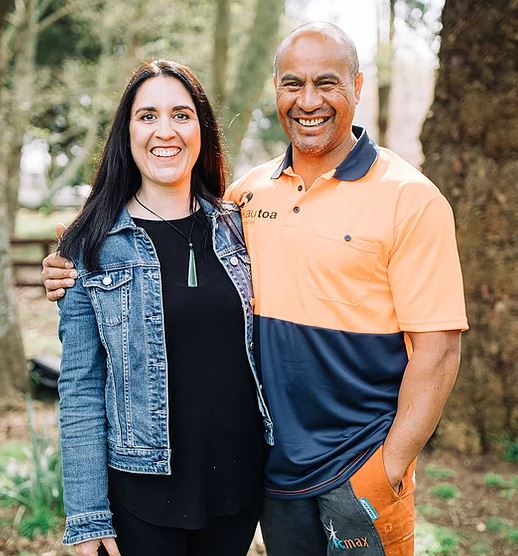 "We have worked with trees for as long as we can remember.  So much so that we've made that our business."  Can't see the forest for the trees?  You can rely on Rakau Toa Tree Specialists for safe, professional residential and commercial services, from tree removal, pruning, power line and land clearing to stump grinding and firewood.
They bring exceptional qualifications, experience and expertise to all their work and see each and every job through with efficiency and pride from initial quote to completion, communicating with the customer at every step.  They may be in the business of bringing trees down but they also pledge never to let you down!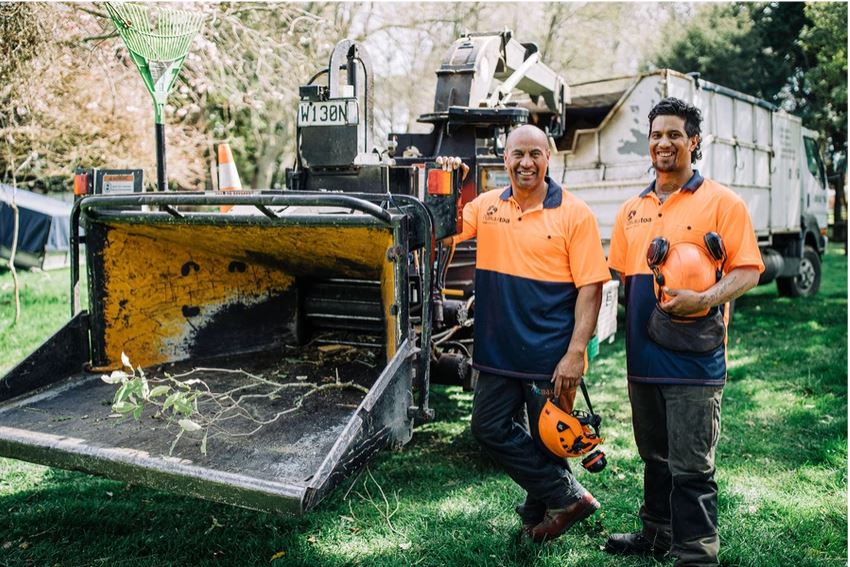 Part of their longer-term vision is to grow the next generation of tree warriors, both in their immediate family and beyond by offering mentoring and training to young people wanting to enter the arborist trade.
Contact them for a chat or a quote and do have a look at their website to find out more about their mahi – www.rakautoatrees.co.nz.