SheEO is an initiative whereby 500 women contribute $1100 each to support early stage female entrepreneurs.
Each group of 500 women select 5 Ventures who receive a 5 year interest free loan.
The contributors are called Activators because the concept is that they are activating their mentorship, their patronage as customers, their support, their advocacy as well as cash.
This initiative started in Canada and then the US.  New Zealand was the first country outside North America to start it up and it has just been launched in Australia.  There are half a dozen other countries coming on board.
It is the start of a truly global way for women to support other women in business.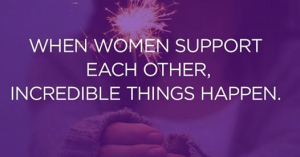 If you would like to contribute as a 2018 Activator – go to the website with this link SheEO Activator.
If you would like to apply as a 2018 Venture – go to the website with this link SheEO Venture.
To apply as a Venture you don't have to be an Activator.
Ventures:
The criteria to apply as a Venture is:
Are you majority women-owned (51%+) and women-led?
Is your revenue between $50K – $2M pa?
Is your Venture registered as a legal entity in the region for which you are applying?
Does your Venture represent in some way a new mindset, new model or new solution for a better world?
As a SheEO Venture you:
Receive a 0%-interest five-year term loan
Attend a personalised Venture Retreat
Receive one year of world-class coaching and support from our Guided Development Team
Gain access to a network of radically generous women who commit to support your success by opening up their vast networks and expertise and leverage their buying power for your products and service
Venture semi-finalists gain access to the SheEO online community where you can connect with hundreds of radically generous women to grow your business
Venture semi-finalists will receive a special invitation to our annual Summit & Cocktail
Watch this space as Poutama may look to sponsor a few women to become Activators and we also encourage Maori women-led businesses to apply to be a Venture.