Written by founders Felicia Brunsting and James Rua (Ngāti Whātua Ōrākei)
The Hood and Co creates visual content for brands in Aotearoa.  We are committed to the best in storytelling across most platforms through video and photography.  Large commercial brands and agencies have trusted us to create work that has a human connection, memorable and even uplifting.  We want people to come away with a feeling, after they have seen our work.  Give it the feels – as we say.
Before we started the company late 2015, Felicia worked as a producer in the film and advertising industry and often hired James as a freelance DOP – Director of Photography.  We recognised there was a gap in the market for our skill set which is why we set up our production company The Hood and Co.  We are also life partners which comes with an extra element of challenges but that's for another blog.
Our work is mostly destined for social platforms where we are often challenged to tell a story in a very short period of time.  This means we have to change our creative mindset when crafting the creative.  Although this is now the norm we did embrace this mindset early on which is why we managed to trojan horse our way into large agencies and brands.  Clients would say – you get it.  And we do.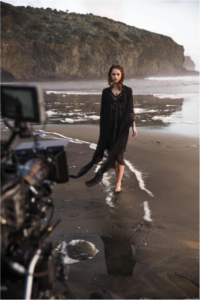 We approach the creative by asking ourselves – is this what we would like to see or more importantly is this what we don't want to see.  It has to be interesting to us, inspiring or even something we would like to share.  Ultimately we are artists in a business world.  Our job is to get the brands message across but the key is doing this in a very human way.  Connection with culture and respect for the viewers intelligence is very important.  We don't want our work to feel like we are trying to sell something although we are, let's face it.
An exciting recent project has been our work with Auckland Tourism – ATEED (Auckland Tourism, Events and Economic Development).  We have been updating their asset library with video and photography.  ATEED supply these resources to media organisations and other partners to help them to promote Auckland as a desirable destination to live, work, visit, study, invest and do business.  Being tasked with presenting Auckland as a desirable destination to live and do business is a huge opportunity for our humble team.
Check out their ATEED video.
The Hood has also been involved in capturing and creating content for the Kāhui Collective – which was set up about three years ago by fashion designer Kiri Nathan.  James captured 15 Māori fashion designers on their business hīkoi to China in April 2019.  Supporting fellow Māori creatives seemed fitting for us and we have made many valuable connections by doing so.  Our hustle is strong at the Hood and we see many more opportunities with Kāhui as well as Kiri Nathan in the near future.
Check out their Kāhui video.
One of our main goals is to do more longform projects and continue to tell stories that we love to see and hear.
Check out The Hood & Co Reel.
Who's who?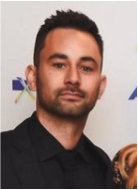 James Rua – Director / DOP.  Captain of the ship.  18+ years experience in the film industry working in the camera department.  Visual storyteller at heart.  james@thehoodand.co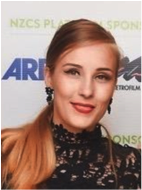 Felicia Brunsting – Office / Production Manager.  Lover of beautiful excel sheets and well organised shoots.  Backbone of The Hood.  Makes sure the office fridge is stocked.  felicia@thehoodand.co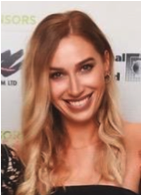 Caren Freeman – Producer.  The face of The Hood & Co and most likely member you'll get to yarn with.  Need a quote?  Chat about a project?  She's your gal!  caren@thehoodand.co