Leon & Varnier Heikell – Ngāti Porou
'Having been blessed with the ability to work side by side we always knew we wanted to be in business together again'.
I was constantly saying to my Darling (Varnier), 'honey we need to develop another business together again, we work well together, we can do it'.
As we had built a successful networking business in the early 90's I knew it was just a matter of time before we would find something else to get our teeth into.
So when we started hiring out our first motorhome we thought this could be it, we just loved the excitement we saw on our guests faces when they picked up our motorhome.  We called it 'Muscles' (we have named all of our motorhomes after our parents, kids & even cuzzies).
So 18 months ago the journey began, we purchased a small fledgling business called Kiwi Motorhomes, with two very old well used (clapped out) motorhomes 'Little Pete' (our youngest son's nickname) and Jordy (our daughter's nickname).  We started this crazy adventure, and together we have grown the existing turnover by over 500% to where we now hire 16 mid-range and premium motorhomes.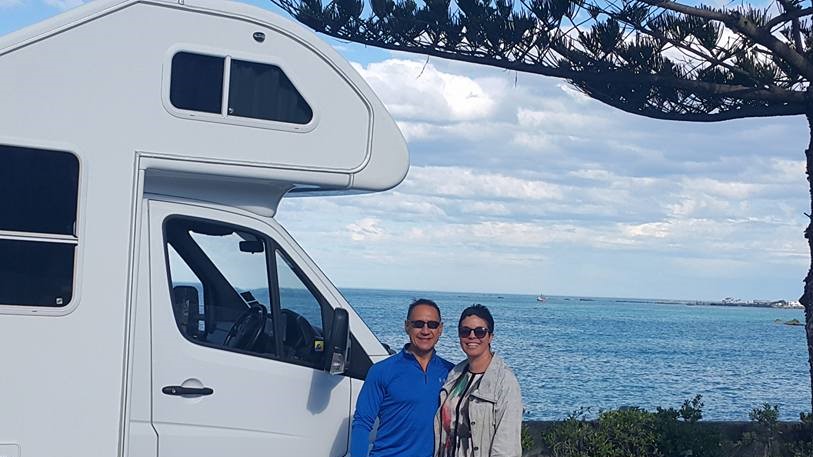 It seemed simple to us, allow our Guests (hirers) the opportunity to see and experience everything great about Aotearoa.
Giving our guests what we want when we travel has made all the difference, give them great customer service, give them the security of knowing we genuinely care about them, their whānau and their needs, give them an opportunity to meet locals, show them the real country and not the commercial tourist routes, help them learn about our culture and country, oh and of course a great motorhome.
We take great pride in providing the highest spec'd mid-range and premium motorhomes available.  We provide an extensive list of free stuff from- portable gas BBQ's, adults and kids mountain bikes, all outdoor camp chairs, camp tables, airport pickup/drop off's, unlimited kms and comprehensive insurance included.  We give all of our guests a Kiwi survival pack (which includes a free bottle of premium NZ wine and goodies, we thought why not include USB's they can plug in while driving that gives unique insights into our history behind our iconic regions, towns, Māori place names etc).  We also give our guests the opportunity of free stop over's in iconic locations like Marlborough – the gateway to the Abel Tasman, Rotorua & Bay of Islands, complete with wine & cheese and hāngī.
We can even include E-bikes (additional costs) giving all ages access to our beautiful bike trails and out of the way locations.
We thought, why not even teach our guests to pronounce our Māori names and a bit about our culture.  For example we have a motorhome named after our cousin Awhimai, and so from day one with all of our communications we show them how to pronounce it properly (A-fee-my) and they love it.
We are so excited and blessed to have a platform where we can infuse our Maori culture into our business, we always knew that we had to stand out from the main stream commodity based hire companies which is why our focus is on providing the total Kiwi motorhome adventure/experience rather than just hiring a motorhome.
Over the next 12 months our goal is to continue growing and expanding our Kiwi Motorhomes fleet, growing our network of private land owners who can offer free or subsidised park over spots throughout NZ, giving our guests the chance to meet the locals, perhaps sharing some kai with them, whether it's a hāngī, BBQ or just a cold beer and kōrero.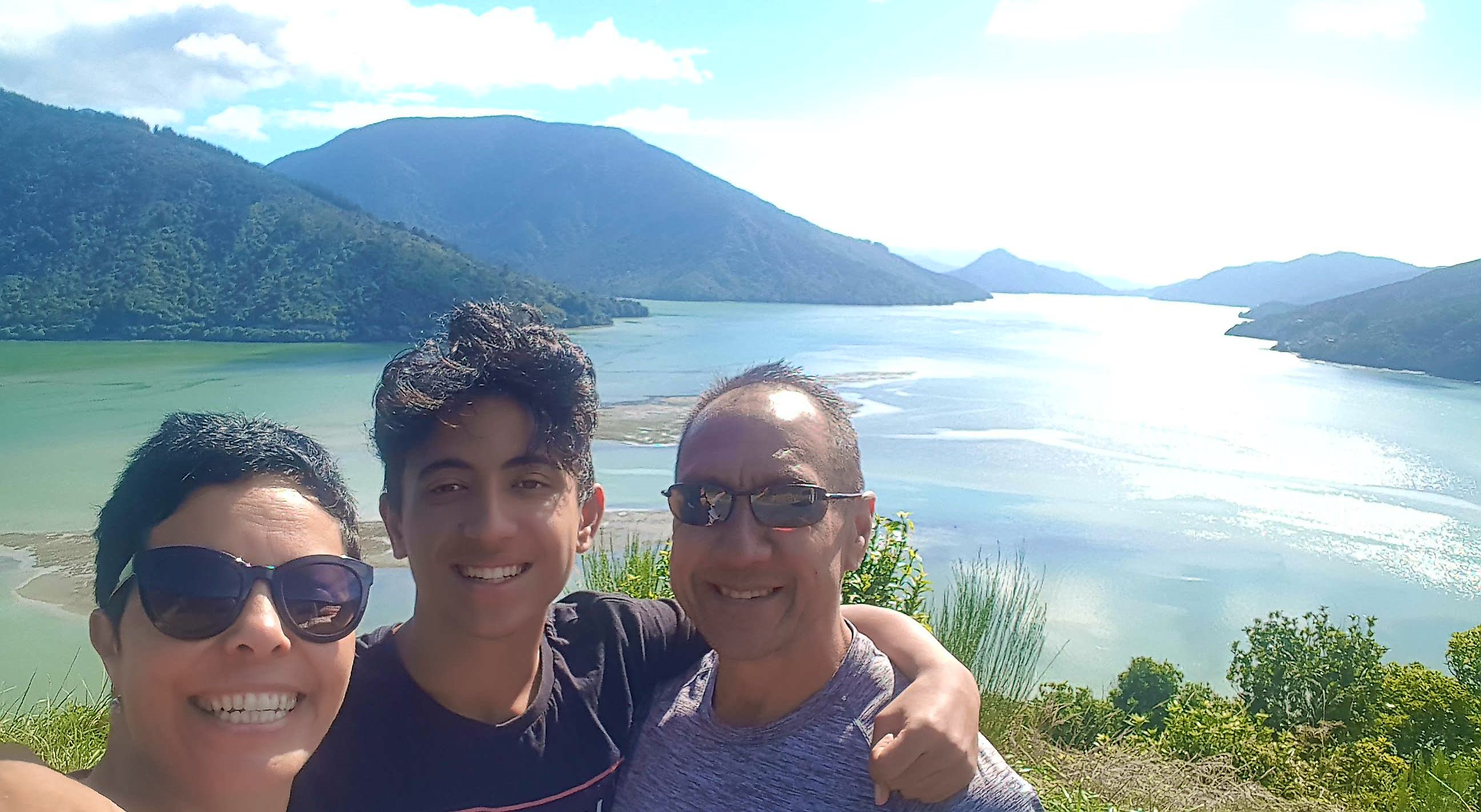 Also over the next 12 months we are growing and developing an opportunity with Hire A Camper & Kiwi Motorhomes for all private motorhome owners who want to have their motorhome make them some money, when they aren't using the motorhome they can hire it out thru Hire A Camper or Kiwi Motorhomes, the AirBNB for motorhomes & campervans.
This service is due to be released July/August this year, so if you own a motorhome (or know someone that owns a motorhome/campervan) and would like to have it go to work for you/them, we are offering the first 50 motorhome owners who list on our website (from July/Aug), a reduced management fee for the first 6 months.
We feel so fortunate to have the incredible support of Poutama.  It's not only the financial help that we have been blessed with but also the incredible access to the support network, whether it's Missy and her fellow business advisors or the networking conferences and info.


With Poutama's help the future is massively exciting.
Please see www.kiwimotorhomes.co.nz for more details.