We've just come off a whirlwind road trip hosting our First Nation whānau, Josh Giesbrecht from the Ojibway Hempire and Chief Edward Roundpoint from the Akwesasne Mowhawks.  Over the latter part of August, MIHI members throughout Te Ika o Māui extended their manaakitanga to our visitors, embracing them with openness and a strong desire to share knowledge of Aotearoa's fledgling hemp and cannabis industry.  Equal to the task the First Nations opened up about the challenges and opportunities they've experienced since Canada legalised cannabis for both recreational and medicinal use last October.
This was a reciprocal visit after MIHI members made two visits to Canada in March and June of this year and further serves the drive to establish inter-indigenous trade among Māori, First Nations and Native Americans.  The leverage for such trade is underpinned not only by similar values but also by the desire for indigenous people to assert their self-determination.  For both North America and New Zealand the moves to legalise hemp and cannabis enables indigenous people to be at the forefront of these industries rather than coming in at a later stage when the industry has matured.
Mind you Māori have not been slow in becoming involved in the industry with two leading edge hemp and cannabis businesses, Kanapu Hemp Foods and Hikurangi Cannabis Company, showing the way.  It's great to have both of these businesses as founding members of MIHI as this gives a pool of experience that can be dipped into from time to time.
The First Nations were able to meet with just about every MIHI member from throughout the North Island.  Every meeting added value to all involved as well as gave a greater understanding of where the opportunities lie and how as indigenous businesses we can collaborate.  A wide range of initiatives were traversed including hemp genetics, cultivars, indoor and outdoor growing, harvesting, processing and retailing to name but a few.  The main thrust of the discussions though was on how we can work together, how do we leverage our connections, what resources can we share, what do we need to establish and who will do what?
The First Nations have experience in hemp growing, harvesting, CBD extraction, wholesaling and retailing, as well as a good understanding of legislative and regulatory processes.  They understand the importance of product safety and traceability, and have a good knowledge of what the market wants in terms of hemp products.  One of the most important things though is that for the Akwesasne Mohawks they have their sovereignty.  This means they have been able to write their own legislation and laws around hemp.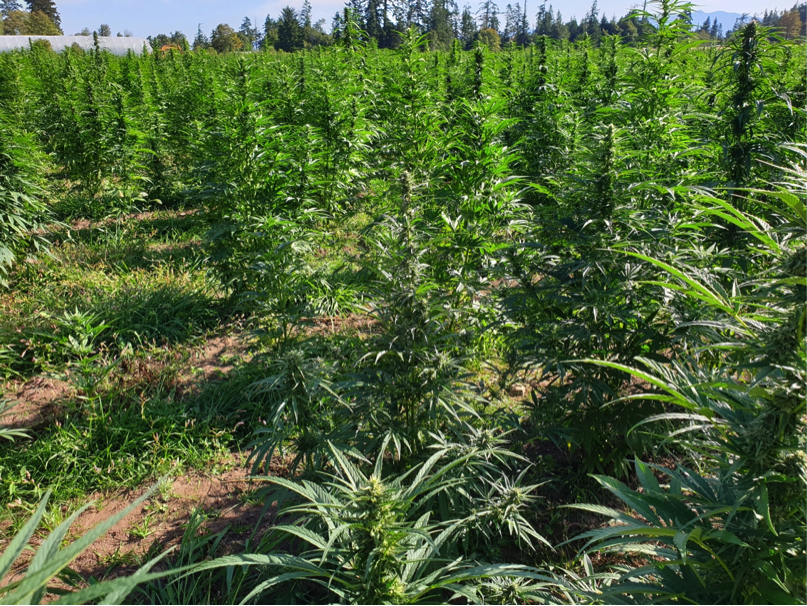 Straddling the border between Canada & USA they're almost like a Free Trade Zone within two nations.  This has a number of possible benefits for MIHI that are to be further explored.  For one it could mean ease of market access into both Canada & USA via Akwesasne, it may even mean less duty is paid on products from New Zealand, it could also mean that MIHI is able to leverage procurement 'set aside' rights for Native Americans.  MIHI could then open up a pathway for the exporting of Māori Food & Beverage products to these markets and perhaps even leverage this into supplying Native American casinos and hotels.
In the meantime though work has begun on putting together a collaborative agreement between MIHI, Ojibway Hempire, and Akwesasne Mohawks.  The agreement may even include the Gila River Tribe from Arizona.  Already even before such an agreement is in place, MIHI is accruing benefit through introduction to two companies that Ojibway and Akwesasne are working with, Baseline Genetics and Nitrotin.
Equally though, MIHI has been able to introduce First Nations to its research connections here in New Zealand including MIHI member and our strategic research partner, Plant & Food Research along with the Riddet Institute, MacDiarmid Institute, Biolumic, Scion and AgResearch.  Early stage research is being thought through on blending hemp and dairy proteins, investigating whether blends can be formulated around CBD and honey, CBD and seaweed as well as use of hemp as a biomaterial.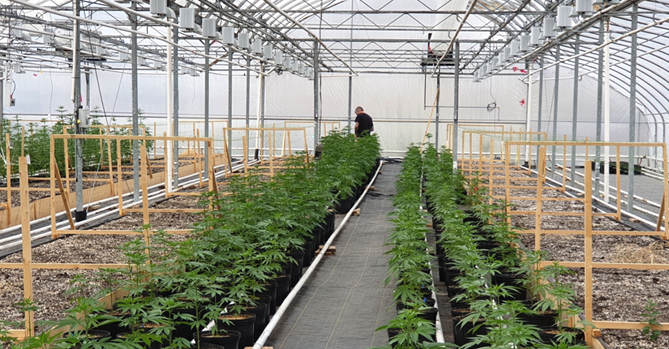 Once products are developed MIHI will have a market gateway through First Nations and Native Americans into North America.  Whilst First Nations and Native Americans will have a gateway via MIHI into Asia.  Already among a multi-pronged research process MIHI is starting to investigate market potential for hemp and CBD products into Vietnam and will be initiating consumer insight research into the Millennial and Gen-Z segments of the Shanghai market.
Things have moved along at a good pace since re-connection with First Nations was made at the World Indigenous Business Forum in Rotorua last October.  Reciprocal visits have occurred and work is moving forward on cooperation around product R&D and market development.  MIHI is pathfinding a way forward for inter-indigenous trade and has a strong drive to ensure indigenous businesses are not left behind in this relatively new or at least legalised industry.