Kai Rawa Roopu
Callaghan Innovation and Plant & Food Research recently hosted Kai Rawa, a group of Māori business on a food-tech visit to the USA. The trip included 3 days in the San Francisco area with visits to tech incubators and accelerators, Plug & Play and Rocketspace. A quick visit to Google was fitted in as well as a visit to UC Davis where the group got a look into wine and beer technology, dairy and its role in gut health, bee and honey research.
From the variable temp in San Francisco the group went to hot as Las Vegas, 40+ degrees. There they attended the annual Institute of Food Technologists Expo. This was a huge event with a mind boggling array of seminars to attend as well as a large trade show. The trade show gave a good look into new products, food trends and had an amazing array and use of all sorts of ingredients. This included ingredients from seaweed, hemp, fruits, herbs and spices.
The visit showcased the US food-tech scene along with pointers on the future of food, for example, Aero Farms. The visit finished with two of the group, Tane and Clare from Agrisea NZ reaffirming their wedding vows in Las Vegas. This was topped off with the rousing haka, Kai Rawa.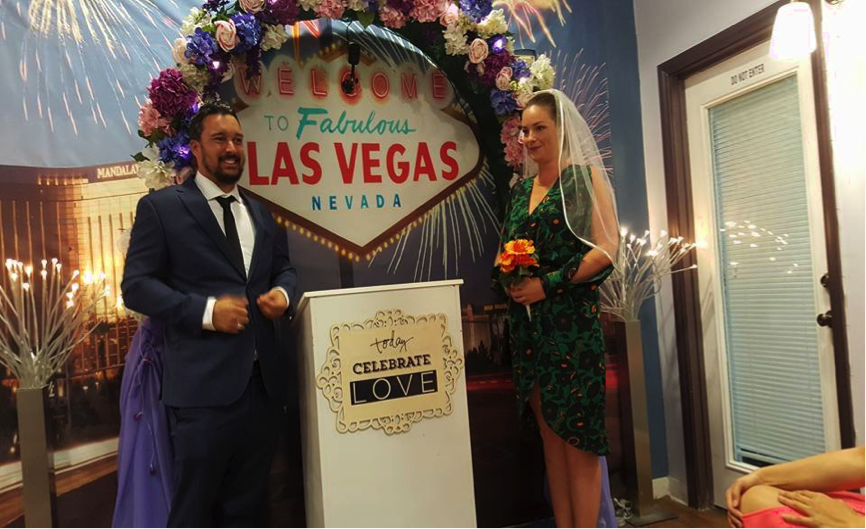 Kawerau Dairy
Poutama has been busy driving the Kawerau Dairy project along and has so far raised $14.3m in investment for the plant. This includes Poutama making a $5m direct investment into the venture.
The Kawerau Dairy group are looking forward to developing a high value start-up dairy business. The group's vision is to build a commercially successful dairy facility which complements and leverages its unique indigenous heritage and value base not only in provenance and brand development, but also in recognising the importance of the environmental and social needs of the Kawerau area including sustainable job creation.
Aside from the advantage of using geothermal energy and moving towards becoming fully organic, additional strategic advantages the group intends to utilise include:
Proximity to milk supply – 2300ha and 7000 cows (within 100km radius)
Committed supply from organic dairy farms
Direct access to rail and port of Tauranga
Access to waste and water services (plug & play)
Supportive and business enabling local and regional councils
Dairy site is zoned for industrial activity with an existing network of clustered industrial parties (energy, forestry, pulp & paper)
Interest in Kawerau Dairy has been shown by a number of organisations including Māori asset holders, Dutch dairy player, Hoogwegt Group, the Global Dairy Network, Landcorp, the Organic Dairy Hub, Green Valley Dairy, Mitsui, Fonterra and Miraka. There is also good interest from a number of Māori dairy farms in converting to organics and supplying the plant. Kawerau Dairy plans to be up and running late 2018 and will initially create 28 jobs.

Matariki XPonential
Callaghan Innovation's Matariki XPonential event will be held again in Rotorua on Saturday 29th July.  If you're interested in knowing more about what's behind the exponential movement then click here.
Last year's event was well attended so don't miss this one. The event was created to increase Māori businesses' ambition to grow while supporting Māori business leaders to pursue disruptive innovation and entrepreneurship.
Matariki XPonential features a fantastic line-up of speakers, sharing their journey and insights into how they have lifted the bar, been bold and taken their business to the next level.  You are encouraged to come to this event to connect to awesome people that will help you take your ideas further.
If you haven't already registered, please click here to register and find out more info about Matariki Xponential.

The Guide is intended to give insight into where and how potential commercial investors can engage with Māori enterprises, embrace the distinctive global advantages of the Māori economy, and forge strong partnerships for the future. The Guide has been prepared for readers who wish to explore the opportunities to invest in economic accleration with Māori.

Matariki Awards 2017 
Many thanks to the kind soul(s) who nominated Poutama for the Te Tupu-a-Nuku Award for Business & Innovation as part of the Matariki Awards 2017.
The Matariki Awards recognise Māori excellence across a wide range of disciplines – and is an opportunity to acknowledge and honour those individuals and organisations whose passion, innovation and dedication is making a difference to our communities and our country.
Poutama is one of three businesses nominated with the others being Pipi Ma and Straker Translations.
It'l be kind of hard case if Poutama wins the award as it will be the first time we've been nominated for an award that we knew nothing about and didn't have to actually enter….the world moves in mysterious ways….

Poutama 3H hui
Coming soon…the Poutama Hemp, Honey & Hops (3H) hui…to be held at Ahipara Spring 2017.
The hui aims to generate discussion and thought around different land use options and being innonative in the use of natural resources. Hemp has an amazing variety of uses including as a building material, insulation, oil and air filters, animal bedding, protein drinks, cereals and cooking oil, and that's not even taking into account the medical uses.
Honey needs no introduction especially Mānuka. It's health properties are well known and in demand. Now it's about protecting this taonga species from disease as well as protecting the use of the name Mānuka which seems to have gone the way of the likes of the name Kiwifruit.
Hops have been grown in New Zealand for sometime now but this has been confined to one area of the country. We're planning to break that with trials going on in Mohaka and the Gisborne area….ah yes a cleansing kawakawa and mohaka hops ale is on the horizon!!
The 3H hui will traverse aspects of developing and growing the Hemp, Honey and Hop sectors for Māori landowners, innovators and risk takers.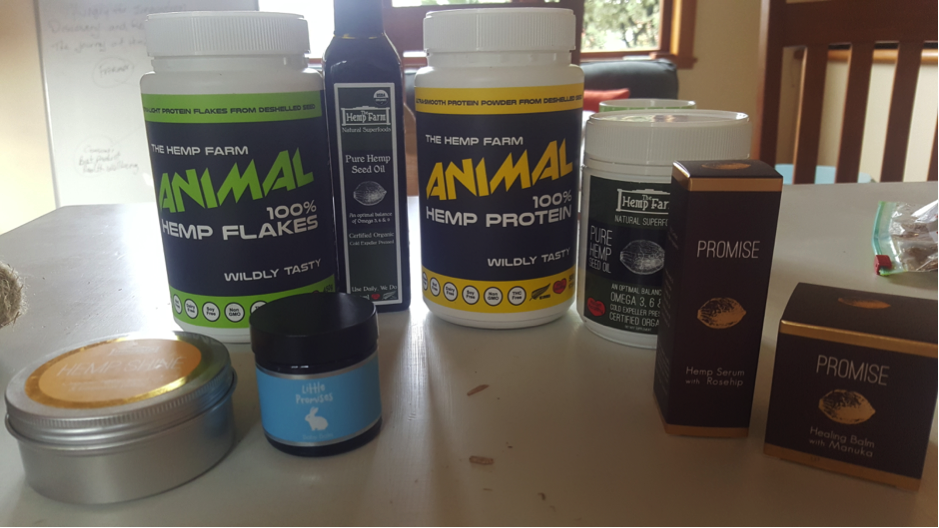 Wellington Pasifika Business Network 
The Wellington Pasifika Business Network are really excited to be partnering up with Poutama and the Te Awe Māori Business Network to deliver their next upcoming event; Business in Action Showcase at 5:30pm, Wednesday 19 July, 2017 at Te Wharewaka o Poneke.
Don't miss your opportunity to explore and interact with the products and services of our local Māori and Pasifika businesses! Entertainment and refreshments will be provided – we hope to see you there!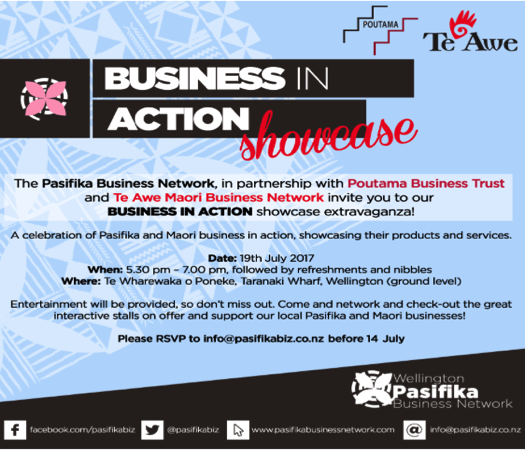 National Māori Tuna Conference 2017
Te Wai Māori Trustee Limited is proud to present the second National Māori Tuna Conference.
Te Mana o Te Wai, Te Mana o Ngā Tuna are very pleased to be hosted by Whanganui Iwi and acknowledge Te Awa Tupua (Whanganui River Settlement Claims) Act 2017 – recognising the inseparability of the Whanganui People and Te Awa Tupua and providing for legal recognition of the Whanganui River as a person, with its own legal personality and rights.
The National Māori Tuna Conference will continue the focus on protecting and enhancing the Tuna populations initiated at the inaugural Tuna Conference in Hopuhopu in 2014.  There is a good line-up of speakers through the hosts Whanganui Iwi – Tuna Kaitiaki, Iwi advisors and leaders, Mātauranga Māori practitioners, Primary industry leaders, and the Parliamentary Commissioner for the Environment will share their knowledge, experiences and initiatives contributing to improving Tuna populations.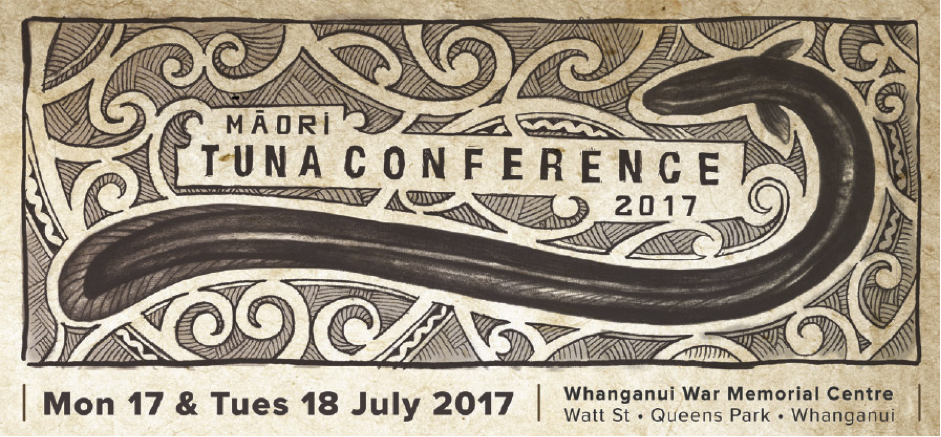 NZ He kai kei aku ringa Bursary Fund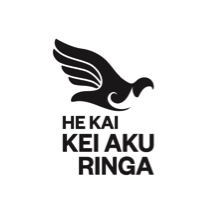 The Social Enterprise World Forum 2017 and its host organisation, Ākina Foundation, are excited to announce the NZ He kai kei aku ringa Māori Entrepreneur Fund. Recognising cost as a barrier to attendance, this fund will assist and enable diverse participation, capacity building, and increasing the connectivity of New Zealand's leading social entrepreneurs at SEWF 2017.
Thanks to the generous contributions of Māori Bursary Fund Partners, Te Puni Kōkiri and Hikina Whakatutuki the organisers expect that they'll be able to financially support an additional 30 Māori social entrepreneurs and practitioners in New Zealand to attend and participate at SEWF 2017.
Expressions of interest are now open, so please take this opportunity to refer any promising candidates in your networks. Applications officially opened Monday July 10th. http://buff.ly/2sE4T99
Māori Co – Investment Fund
Government officials will buddy up with Ngāti Awa Group Holdings and the New Zealand Superannuation Fund to find out whether it's feasible to set up an investment fund for various iwi to pool their resources.
Ngāti Awa and the Super Fund put forward the idea of a Māori co-investment fund during a series of hui earlier this year as a means for iwi to benefit from the opportunities afforded to investors with scale. He kai kei aku ringa, the Crown-Māori economic partnership jointly led by the Ministry of Business, Innovation and Employment and Te Puni Kokiri, will work with Ngāti Awa and the Super Fund to undertake a scoping study and engage with more than 30 Māori organisations interested in investing in such a fund. MBIE is funding the study.
The first stage of the project will identify potential models for the fund and prepare background material before engaging with iwi and Māori organisations over the next three months.
Māori collectives have built up investments and assets worth more than $15 billion and the wider Māori economy is estimated to be worth some $50 billion as Treaty of Waitangi settlements are wrapped up, and portfolios mature.
NZ Super Fund chief investment officer Matt Whineray said iwi investors have an intergenerational horizon, which aligns with the pension fund, and that those partnerships are "integral to the NZ Super Fund's direct investment model".
Alibaba to visit Kaitaia
We've been working on this one for some time and through Poutama's relationship with Shanghai Pengxin we've finally nailed it.
Later this month Shanghai Pengxin and Executives from Alibaba will be hosted by the Poutama Honey Group in Kaitaia. Kaitaia is a centre for the Māori Mānuka Honey industry with number of honey businesses located in the area.
Taitokerau Honey will be the site for the hosting and is where showcasing of their newly installed honey packaging system will be highlighted. Honey businesses in the area are also early adopters of the ApiTrak honey supply chain system and Origins Software honey authentication system. These systems will also be showcased. The visitors will be shown the extent of the Mānuka resource through a helicopter flyover with the True Honey Co.
The visit by Alibaba will give honey businesses the opportunity to engage with a significant e-commerce player and to also meet with a well-established channel partner, Shanghai Pengxin.
It is planned that members of the Poutama Honey Group from throughout the country will come to Kaitaia to support each other in ensuring that the visitors go away with a good impression of the Māori honey sector. And that this will result in online channels being opened up for honey to flow through.