Jarrad & Belinda McKay – Ngāti Mahuta
Pūhā & Pākehā started in 2014 when Belinda and Jarrad saw an opportunity to reconnect people with the kai of Aotearoa.  Traditional Māori kai was largely overlooked by the public but with the injection of new cooking styles and modern flavours, people would have a reason to give it a try.
So Pūhā & Pākehā is a harmonious blend of two cultures, taking elements of old school Māori kai, adding modern flavours and creating street food to be enjoyed at markets and events all over Auckland.  Starting with nothing but a gazebo, a hāngī, and one menu item.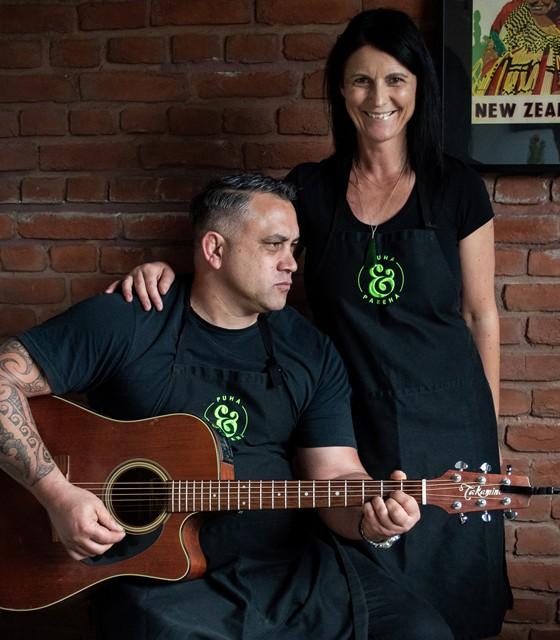 Pūhā & Pākehā has grown significantly obtaining a retro caravan to serve from, and Belinda and Jarrad are full time in the business.  The menu has expanded to over a dozen dishes and there has been significant expansion into weddings, corporate and private catering.
We have catered for a range of corporates including ASB Bank, Foodstuffs, Vodafone, Air New Zealand, Tourism Holdings Ltd and ATEED.  With the help of Poutama Trust the company has taken the next step in its development.  They have developed a production kitchen and eatery in Grey Lynn.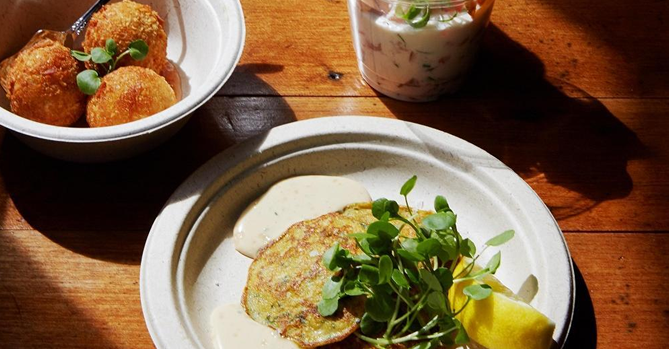 Catering has grown so much that a larger production space was needed, adding an eatery on the front makes it easier for people to come and find them.  The caravan moves around so much that it is hard for people to track them down, the eatery helps solve that problem.  It was a massive undertaking renovating the space and fitting it out and we would not have been able to do it without the support of Poutama Trust.
For further information check out their website – www.puhaandpakeha.co.nz or pop in for a visit at 108 Surrey Crescent, Grey Lynn, Auckland.  Open from Wednesday to Saturday 5pm -9pm, Sunday 3pm – 7pm.  Bookings not required.